GPSC Resource Team Webinars​
Find below all the GPSC Resource Team webinars to date along with links to recordings, additional materials, and short descriptions.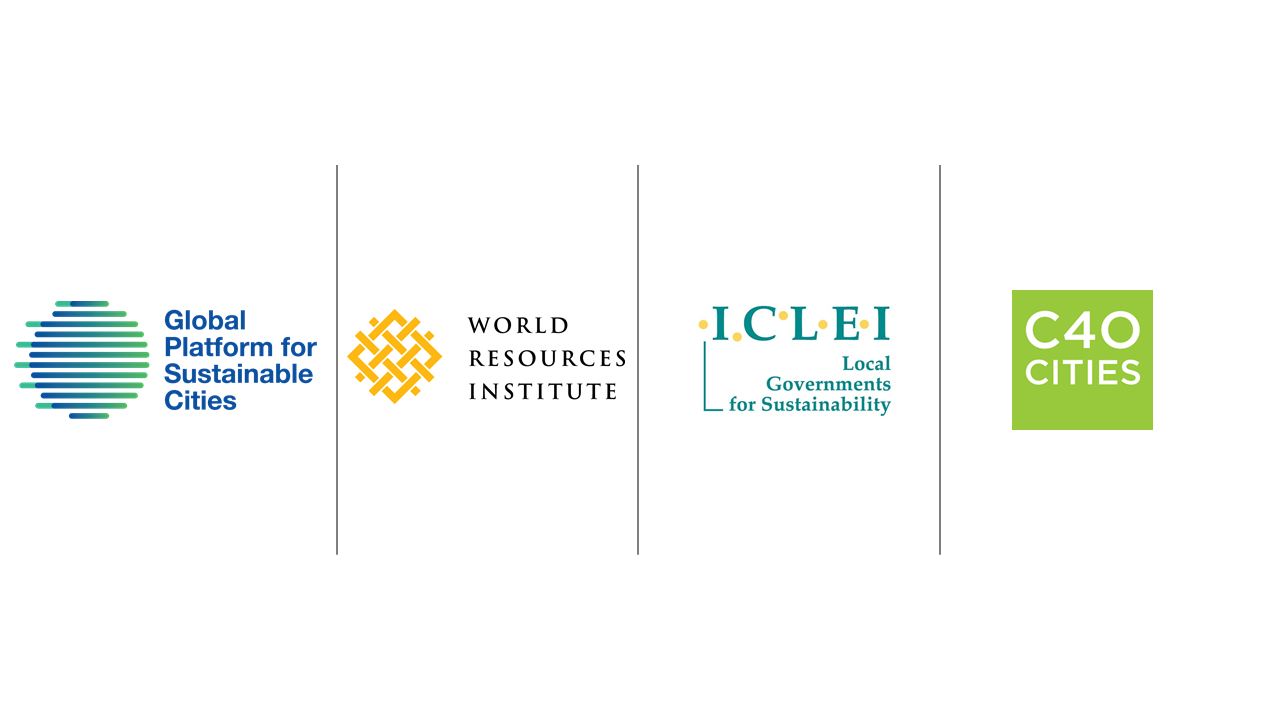 Webinar 8: BUSINESS MODELS FOR ELECTRIC BUS ADOPTION
Presenter: Sebastian Castellanos, Energy and Climate Associate, WRI Ross Center for Sustainable Cities
Description: Electric buses have local environmental benefits, which has incentivized cities to transition their fleets from diesel to electric. However, the adoption of electric bus globally is geographically uneven and limited in scale. One issue is the high upfront cost of electric buses.
In this session we explore real-world experiences and evidence of 22 cities in 14 countries. A framework is used for analysis, which includes identifying technical components that require investment, non-reimbursable funds and investment capital applied, and legal arrangements supporting the implementation.
Link: https://thecityfixlearn.org/webinar/business-models-electric-bus-adoption
Language: English
Additional resources:
Webinar 7: COMPILING GREENHOUSE GAS INVENTORIES FOR CITIES USING THE LATEST STANDARD
Presenter: Cesar Carreno, Senior Officer, Low Carbon Cities, ICLEI
Description: The Compiling Greenhouse Gas Inventories for Cities Using the Latest Standard, provided an introduction for city officials to an important topic, helping local governments and consultants who assist them with their inventories to understand emissions per sector, the value of notation keys, and using the outcomes to inform decision-making and climate action planning. The webinar covered: What are GHG emission inventories used for? How regularly should they be compiled/ What standards are recommended and why?
Link: https://www.youtube.com/watch?v=Qd68wt_vAQw
Language: English
Webinar 6: ENABLING SAFE ACCESS TO MASS TRANSIT: A TOOL FOR COMMUNITY ENGAGEMENT AND DECISION MAKING
Presenter: Rajeev Malagi, Senior Associate, Urban Development and Accessibility, WRI India
Description: Cities are investing millions of dollars in creating mass transit but unable to achieve their full potential due the poor first and last mile connectivity leading to unsafe access to transit systems.
This webinar takes an experiential approach to address this issue through the utilization of a tool for community engagement and decision making. It focuses on creating an effective public engagement tool to develop 'people centric' station areas. It aims to educate the attendees regarding the need for safe access to the mass transit systems like BRT and Metro, and to derive actionable strategies around Station area (a 500 - 750 m radius area around the transit station).
Link: https://thecityfixlearn.org/webinar/enabling-safe-access-mass-transit-tool-community-engagement-and-decision-making
Additional Resources:
Language: English
Webinar 5: DOTS MODULE 5 | INCLUSIVE DOTS: AFFORDABLE HOUSING AND JOB CREATION
Presenter: Robin King, Director of Knowledge Capture and Collaboration, WRI Ross Center for Sustainable Cities
Description: Inclusion and equity are some of the important challenges that arise when adopting DOTS, especially in cities in developing countries that present phenomena such as inequality, poverty and gentrification. Although there is no exact formula to solve the social problems generated, it is possible to track successful cases in the world, in which local actors have been involved to ensure economic development.
This session is oriented towards the concern to include different social sectors in the benefits that a DOTS project can bring, deepening in affordable housing, job creation and local development.
Link: https://thecityfixlearn.org/es/webinar/dots-m%C3%B3dulo-5-dots-incluyent...
Language: Spanish
Webinar 4: DOTS MODULE 4 | INVESTMENT IN DOTS
Presenter: Henrique Evers, Urban Development Coordinator, WRI Brazil
Description: Considering that the benefit of Sustainable Development oriented projects for an entire city, its financing is the task not only of the State, but also of other economic and social sectors. Given this, it is required that the public and private sectors generate agreements in which both can contribute according to their capabilities, generating spaces for dialogue and innovation. The above, following a business model that mobilizes different financial sources and involves the beneficiaries of the project.
This session introduces the business model within the framework of the Initiative for the Financing of Sustainable Cities, of the WRI Ross Center, which aims to generate opportunities to accelerate the implementation of sustainable urban solutions.
Link: https://thecityfixlearn.org/es/webinar/dots-m%C3%B3dulo-4-inversi%C3%B3n-en-dots
Language: Spanish
Webinar 3: DOTS MODULE 3 | DESIGN COMPONENTS AND URBAN PLANNING
Presenter: Valeria Hurtado, Coordinator of Management and Development of Local Capacities, WRI Mexico
Description: Urban design is a factor that conditions the behavior and functioning of a city, establishing zones and rhythms for its inhabitants. From there, a series of concepts that are recurrent in urban planning issues are derived, since they provide tools to have a concrete and clear vision about the problems, needs and solutions for a city.
In this sense, DOTS draws on design and planning instruments to ensure that projects are effective in meeting the proposed objectives. Thus, this session provides conceptual and technical tools to strengthen the interpretation of the space, the understanding of DOTS and the processes of urban planning in general.
Link: https://thecityfixlearn.org/es/webinar/dots-m%C3%B3dulo-3-componentes-de-dise%C3%B1o-y-planeaci%C3%B3n-urbana
Language: Spanish
Webinar 2: DOTS MODULE 2 | THE FUNDAMENTAL ELEMENTS OF DOTS
Presenter: Mariana Orloff, Associate, Urban Development, WRI Ross Center for Sustainable Cities
Description: A DOTS project is characterized by its complexity, bearing in mind that its planning and implementation require the coordination of multiple agencies, sectors and levels of government, as well as the private sector and civil society. In this way, it is important to understand the different actors involved, the necessary capacities and existing obstacles, together with institutional, legal, social and economic factors to carry out a successful initiative.
This session identifies the main elements that should be taken into account when carrying out a DOTS corridor project, providing tools to help decision makers, members of the private sector and civil society, from case studies of cities , especially in developing countries.
Link: https://thecityfixlearn.org/es/webinar/dots-m%C3%B3dulo-2-los-elementos-...
Language: Spanish
Webinar 1: DOTS MODULE 1 | DOTS AS A STRATEGY TO ACHIEVE A SUSTAINABLE CITY
Presenter: Jorge Macias, Director of Urban Development and Accessibility, WRI Mexico
Description: Sustainable Transport-Oriented Development (DOTS) is an urban planning strategy that takes into account the new needs of large cities, where there is high density and energy consumption, rapid motorization and disorderly growth. In this sense, DOTS invites to think urban development from mass transit stations, taking into account also the users of other modes of transport such as cyclists and pedestrians.
This session is an introduction to DOTS, which allows you to understand the general guidelines and take a tour of its history, the main points to consider and the lessons learned so far regarding the stages of planning, regulation and implementation.
Link: https://thecityfixlearn.org/es/webinar/dots-m%C3%B3dulo-1-dots-como-estrategia-para-lograr-una-ciudad-sostenible
Language: Spanish