Webinar 15: Designing a successful waste management Private Public Partnership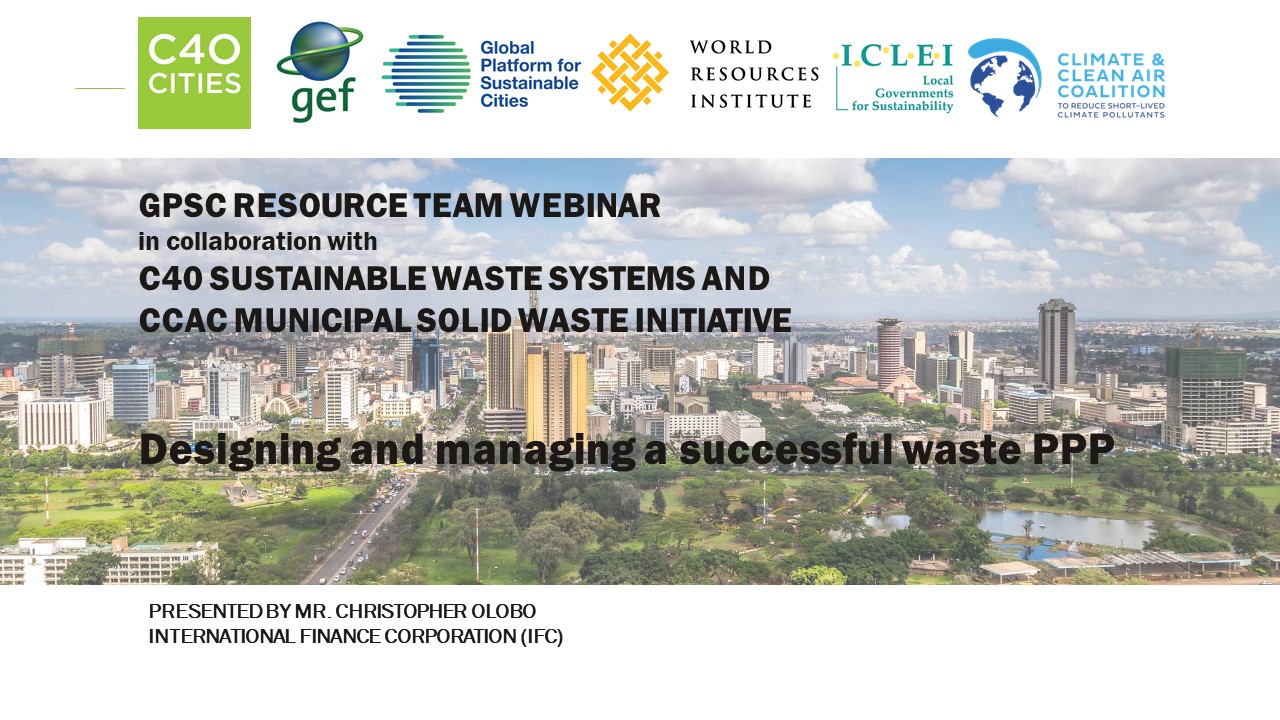 PPPs are one of the most prominent means of developing new waste infrastructure across our cities, but challenges on how to frame those deals are as common as those on how to successfully deliver the project.
Mr. Chris Olobo from the International Finance Corporation (IFC) has accumulated significant experience as an advisor on PPP waste deals in developing countries and will share some of his insights, lessons learned and recommendations. The webinar will be focusing on two fundamental phases of any PPP: shaping and framing the PPP, and then managing the partnership.
Chris Olobo is an infrastructure financing professional with IFC in Nairobi, Kenya. He has over 12 years of progressive, substantial and relevant experience in analyzing projects, developing commercial solutions and building partnerships that have successfully delivered projects in Europe and Sub-Saharan Africa. Having worked as a civil engineer with Mott MacDonald in project finance with PwC in the United Kingdom, Chris offers insights into project financing from both technical and financial perspectives.
Please, click here to view the webinar.
​
Please, click here to view the presentation.
Please, click on the link to access all GPSC Resource Team Webinars.