GPSC Global Online Series 2021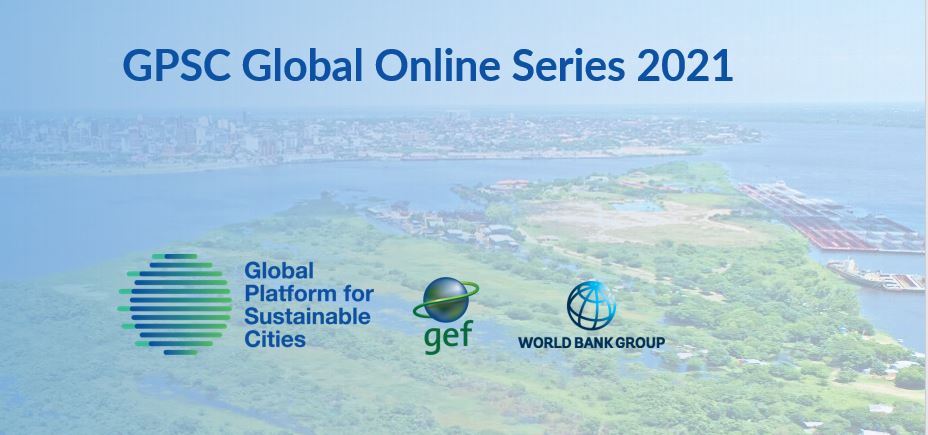 The World Bank's GPSC Global Online Series explores how cities can implement an integrated approach to urban sustainability. Sessions held during 2021 are curated to focus on development projects that share strategies and tools most relevant to urban practitioners. These 6 sessions relates to experiences learned from the Global Environment Facility's Sustainable Cities Integrated Approach Pilot program and its projects led by implementing agencies in 11 countries and 28 cities which contribute to the global platform.
This year's events build upon last year's series titled "Building Back Better: Green, Healthy and Inclusive Cities". Currently, cities are still coping with the COVID-19 global crisis and remain at the forefront of pandemic recovery efforts. GPSC's Global Online Series 2021 endeavors to share experiences from a range of implementation projects to learn how the cities and development project stakeholders continue to adjust their operations to adapt to their own unique situations. The series also strives to share how the pandemic has affected the design of projects and their resilience considerations against future shocks and stresses.
Follow the links below to access sessions' key takeaways, video recordings, and presentation slides