GPSC Global Online Series 2021. Urban Form and GHG Emissions: An Overview of Integrated Planning Tools
The Climate-Smart Cities Community of Practice (CoP) is organizing a bi-monthly webinar series in coordination with the City Climate Finance Gap Fund (Gap Fund) and the Global Platform for Sustainable Cities (GPSC) from March to June 2021. The webinar series aims to provide policy makers and practitioners an overview of different tools, applications and sector-based approaches to climate mitigation and their relevance and applicability to informing climate-smart investments decisions in cities.
Over the next 30 years, achieving the Sustainable Development Goals (SDGs) will critically depend on urban land use and infrastructure development actions taken across multiple sectors (buildings, energy, transportation, water-sanitation, and waste) in global cities. Integrated urban planning addresses a multiplicity of urban sustainability objectives (e.g., economy, environment, inclusivity, and resilience), including cross-sectoral and cross-scale linkages (Ramaswami et al. 2016) and connection of physical planning with social, cultural, behavior and policy dimensions.
This session discusses the relationship between urban form and greenhouse gas (GHG) emissions and how the various elements of urban forum, including density, land use and the configuration of street networks can impact the carbon intensity of urban growth. It will also present the state of knowledge (science) and the state of practice (models actually used by cities for policy) for modeling the GHG mitigation benefits achievable through integrated urban planning. This event builds upon the body of work discussed at the GPSC Expert Meeting held in April 2018 that was captured in the technical report "A Review of Integrated Urban Planning Tools for Greenhouse Gas Mitigation".
Peter Ellis, Practice Manager, World Bank
Chandan Deuskar, Urban Development Consultant, World Bank - Presentation
Xueman Wang,

Senior Urban Specialist, World Bank
Anu Ramaswami, Professor, Princeton University - Presentation
Panel Discussion
Alexandrina Platonova-Oquab,

Senior Carbon Finance Specialist, World Bank
Andrew Fang, 
AAAS Science & Technology Policy Fellow, USAID
Recording available upon request
Chandan Deuskar
 has worked with several World Bank teams on analytical activities and technical assistance related to urban development since 2011. He was a lead author of the World Bank's 2015 report 'East Asia's Changing Urban Landscape'. Chandan completed a PhD in City and Regional Planning at the University of Pennsylvania in 2020, where his doctoral research examined the impact of clientelistic political relationships on informal urban growth. He also holds degrees from MIT and Columbia University.
Xueman Wang leads World Bank's Global Platform for Sustainable Cities (GPSC) as well as the work on the design of the International Energy Efficiency Facility to promote green bonds. She was a team leader for the World Bank's Partnership for Market Readiness – a global program for supporting countries to prepare and implement carbon pricing scheme such as emissions trading and carbon tax. She has played a critical role in helping China develop national carbon market and was part of the core team that set up the largest carbon fund in the world in 2007. She was one of the lead authors for the World Bank flagship report 2010 World Development Report –"Development and Climate Change." She earned Master of Laws degrees at Wuhan University (Wuhan, China) and the Fletcher School of Law and Diplomacy of Tufts University.
Anu Ramaswami, Ph.D., is a professor at Princeton University in the departments of India studies, civil and environmental engineering, and at the High Meadows Environmental Institute. She is an interdisciplinary environmental engineer recognized as a pioneer and leader on the topic of sustainable urban infrastructure systems. Her work explores how seven key sectors - that provide water, energy, food, buildings, mobility, connectivity, waste management and green/public spaces – shape human and environmental wellbeing, from local to global scales. Dr. Ramaswami's work integrates environmental science and engineering, industrial ecology, public health and public affairs, with a human-centered and systems focus. She is the inaugural director of the M.S. Chadha Center for Global India at Princeton University, the lead principal investigator and director of the National Science Foundation (NSF)-supported Sustainable Healthy Cities Network, and serves on the United Nations Environment's International Resource Panel, the US NSF's Advisory Committee for Environmental Research and Education. She received her B.S. in chemical engineering from the Indian Institute of Technology Madras in Chennai and her Ph.D. in civil and environmental engineering from Carnegie Mellon University.
Andrew Fang is a AAAS Science & Technology Policy Fellow with USAID's Office of Energy and Infrastructure. His current work focuses on energy sector resilience issues in the Caribbean. Prior to joining USAID, Andrew worked with the World Bank to evaluate integrated urban planning tools for carbon mitigation. Andrew holds a B.S. in Chemical Engineering from Northwestern University, a M.S./M.E. from the University of Michigan School for Environment and Sustainability, and a Ph.D. from the University of Minnesota Humphrey School of Public Affairs in Science, Technology and Environmental Policy.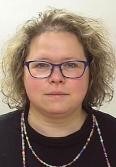 Alexandrina Platonova-Oquab, Senior Carbon Finance Specialist, World Bank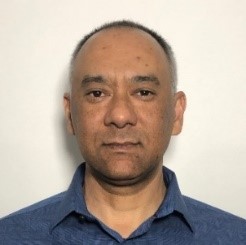 Peter Ellis is the Manager for the Urban Development, Resilience and Land Unit in the East and Southern Africa Region at the World Bank. Prior to this, he was Global Lead for Sustainable City Infrastructure and Services and Lead Economist for the Africa Urban and Disaster Risk Management Unit. Previously, he focused on the South Asia Region and was also based in Jakarta, Indonesia as coordinator for the urban and local government program. His area of expertise covers local governance, decentralization, urban development, municipal finance, and housing markets.  Before joining the World Bank, he worked as a Senior Economist at Standard & Poor's. He holds degrees in Environmental and Geographical Sciences, Economics and Urban Studies from the University of Cape Town, South Africa and the Massachusetts Institute of Technology.