Resource Team Event at WUF9: Thriving Cities, Prosperous Countries: From Agenda to Implementation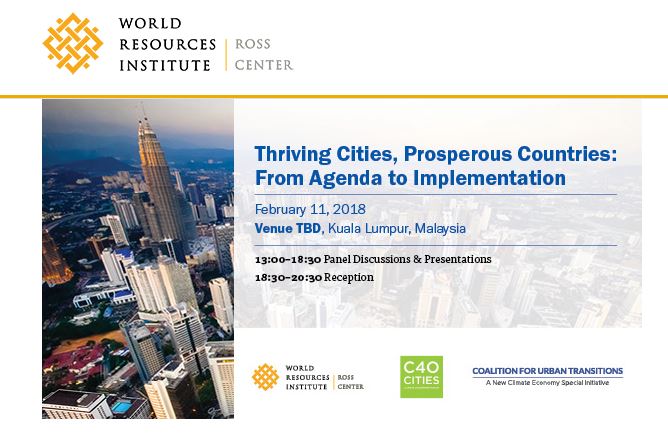 The event explored critical areas where national and local governments must work together more effectively to deliver cities for all. They featured expert presentations and diverse panels including national and city decision makers, with representatives from the private sector and civil society.
With high-level opening and concluding panels, the event covered key topics in the New Urban Agenda that are important to meet the Sustainable Development Goals and the Paris Agreement. Sessions focussed on the urban land use and housing, infrastructure, and finance—supported by research from WRI's World Resources Report: Towards a More Equal City and research from the Coalition for Urban Transitions. 
You can download the welcome presentation by Ani Dasgupta, Global Director, at WRI Ross Center for Sustainable Cities
Find out more about the event here. 
See the full agenda here.