GPSC Webinar Series: Bringing Nature to Cities. Urban Nature-Based Solutions and Climate Change Mitigation
This session on Nature-Based Solutions and Climate Change focused on the mitigation potential of nature-based solutions (NBS) in urban areas to address the challenges of climate change. The session covered the potential carbon storage and energy reduction benefits of NBS, showing both the latest research and examples from the field. It highlighted the potential of using natural construction materials, such as building with wood, to reduce greenhouse gas emissions and provide multiple co-benefits in urban areas, including reduced cooling needs. Important intersections with forest management and post-disaster reconstruction around urban centers will also be discussed. 
Boris van Zanten, Disaster Risk Management Expert, The World Bank   
David Nowak, Emeritus Senior Scientist, US Forest Service
Andrew Lawrence, Director, ARUP
Liz Johnston, Director, City Forest Credits
Chris Reed, Founding Director, Stoss
Adriana Navarro-Sertich, Founder and Managing Principal, UrbanSEED
Kelly Álvarez Doran, Associate Director, White Arkitekter
David Nowak is an Emeritus Senior Scientist with the USDA Forest Service, Northern Research Station in Syracuse, NY. His research investigates urban forest structure, health, and change, and its effect on human health and environmental quality. He has authored over 375 publications and led the development of the i-Tree software suite that quantifies the benefits and values from vegetation globally. 
Andrew Lawrence
is a chartered structural engineer. He is global timber specialist at Arup, Royal Academy of Engineering Visiting Professor in timber engineering at Cambridge University, and represents the UK on the Timber Eurocode Committee.  As well as timber, Andrew also specialises in the repair of existing and historic structures. He believes that we have a duty to improve the safety and sustainability of construction. This means not only finding safe and innovative ways to reuse more of our existing building stock, but also building new structures with more emphasis on adaptability, durability and embodied carbon.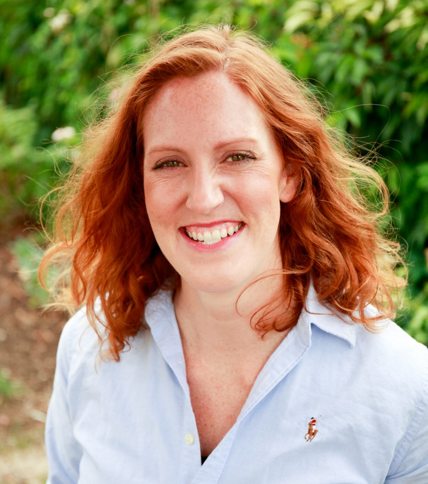 Liz Johnston is Director at City Forest Credits. Liz works with local stakeholders in cities and towns across the United States who are leading the development of urban forest carbon and impact projects to access new sources of funding. Companies can purchase locally sourced credits from tree planting or preservation projects or invest in certified tree planting with demonstrated human health, social equity, and environmental impacts. Liz has over a decade of experience leading complex social impact and environmental projects, corporate social responsibility, and global supply chain management. Liz holds a B.S. in Environmental Science from Western Washington University, Huxley College of the Environment.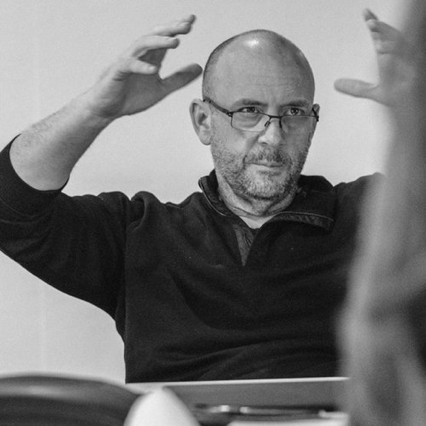 Chris Reed is Founding Director of Stoss and is recognized internationally as a leading voice in the transformation of landscapes and cities. He works alternately as a researcher, strategist, teacher, designer, and advisor. A recipient of the 2012 Cooper-Hewitt National Design Award in Landscape Architecture, Chris is a Professor of Landscape Architecture at the Harvard University Graduate School of Design. 
Adriana Navarro-Sertich is the Managing Principal at urbanSEED, a design and urban consultancy and action tank focused on urban resilience, urban rehabilitation, social housing and community development. From participatory urban visioning, development plans, and neighborhood improvement plans, to specific site design, Adriana's work reflects an interdisciplinary and strong community-centered approach. A recipient of the John K. Branner Fellowship, Adriana holds a Master's degree in Architecture, and a Master's degree in City and Regional Planning from UC Berkeley, as well as a Bachelor of Science in Architecture (Honors) from the University of Virginia. Adriana's career spans academia, private sector, and international development. She is the co-founder of Building Local, a non-profit focused on sustainable and natural materials such as earth, bamboo and wood, and is one of nine members in the American Red Cross Recovery Technical Advisory Group.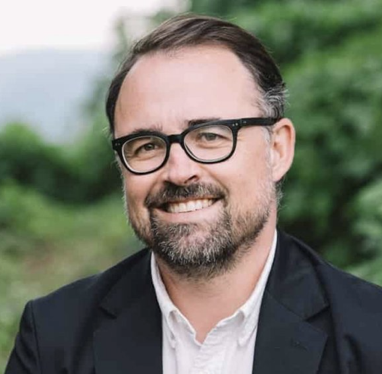 Kelly Álvarez Doran is an Associate Director with White Arkitekter, an Adjunct Professor at the The Daniels School of Architecture at The University of Toronto, and Lead Climate Strategist of the Bartlett's Landscape Architecture department. Kelly's practice and research has focused on the built environment's embodied ecological and social impacts and has been recognized as a global leader in the climate-positive design movement. Prior to joining White, Kelly was a Senior Principal at MASS Design Group where he led their Rwanda office overseeing the design and implementation of several MASS projects across East Africa - notably the Rwanda Institute for Conservation Agriculture that has been recognized internationally for its regenerative design principles. 
Boris van Zanten is a Disaster Risk Management Consultant at the Global Facility for Disaster Reduction and Recovery (GFDRR), where he co-leads the World Bank's Global Program on Nature-based Solutions. He holds an interdisciplinary PhD in Environmental Economics & Geography from the Institute for Environmental Studies in Amsterdam. In his work, Boris focuses on developing tools and analytics to support the operationalization of Nature-based Solutions. Before joining GFDRR, he has supported several World Bank teams preparing investment projects and policy operations with a focus on Nature-based Solutions in different regions, including Africa and East Asia & Pacific.