GPSC Webinar Series: Bringing Nature to Cities. Measuring and Reporting Urban Ecological Performance
This session focused on a range of tools available to help cities evaluate their impacts on nature, set science-based targets for improvement and monitor progress accordingly. It also examined platforms through which cities can disclose their commitments and contributions towards global biodiversity targets. With reference to several case studies, principles of best practice in performance measurement were distilled and discussed.
Jonny Hughes,
WCMC Chief Executive Officer at UN Environment Programme World Conservation Monitoring Centre
Adeniran Akanni, Head of Environmental Planning, Lagos State Government
Lena Chan, Senior Director, Singapore National Parks Board
Jennifer Pierce, Partnerships and Engagement Head, UBHub
Ingrid Coetzee, Director Biodiversity, Nature and Health, ICLEI
Russell Galt, Head of Urban Alliance, IUCN
Jonny Hughes is the Chair of the IUCN Urban Alliance and also WCMC Chief Executive Officer at the UN Environment Programme World Conservation Monitoring Centre (UNEP-WCMC), based in Cambridge, UK. Prior to this, he spent five years as CEO of the Scottish Wildlife Trust having previously worked for the Woodland Trust, the Forestry Commission England/Defra (secondment) and Westminster City Council. Jonny holds a B.A in Geography and Biology from Keele University, an MSc in Ecology from the University of Florence which he completed on an Erasmus scholarship, and an Honorary Fellowship at the University of Edinburgh. Jonny coaches squash and plays tennis, five-a-side football, table football and has wide interests including green urban design, Italian Renaissance art and early 20th century American literature.
Adeniran Akanni serves as Head of Monitoring, Compliance and Enforcement at Eti-Osa Local Government Area, Nigeria. Previously, he served as the Head of Environmental Planning at Lagos State Ministry of Environment. He holds an MSc in Environmental Governance with specialization in Biodiversity from the United Nations University-Institute of Advanced Studies for Sustainability (UNU-IAS), Japan, and a postgraduate certificate in Urban Environmental Governance from Technical University of Dresden, Federal Republic of Germany. Adeniran's work spans environmental policy development, implementation, and monitoring. He has implemented projects such as the Managing Wetland Ecosystem Services: Towards Sustainable Development plan funded by the Lagos State Research and Development Council (LSRDC) and Transformation and Resilience of Urban Coast (TRUC) – Lagos case study, funded by the Belmont Forum. He has also represented Nigeria in the Intergovernmental Group on Earth Observation-Biodiversity Observation Network (GEOBON) where he contributed to the task of global biodiversity monitoring and sustained ecosystems and the development of GEOBON's detailed implementation plan.
Dr Lena Chan is the Senior Director of the International Biodiversity Conservation Division, National Parks Board of Singapore. Some initiatives that Dr Chan has worked on include the development and updating of the Singapore Index on Cities' Biodiversity, drafting of NParks' Nature Conservation Masterplan, and supervising the Pulau Tekong Coastal Protection and Mangrove Enhancement project, etc. Lena's current official duties cover being the National Focal Point for the Convention on Biological Diversity, a Governing Board member of the ASEAN Centre for Biodiversity, Co-Chair of the World Economic Forum Global Commission on BiodiverCities by 2030, Co-Chair of the ICLEI City with Nature Knowledge & Research Hub, a member of the Biophilic Cities Network's Advisory Board, etc. She has published scientific papers on ecology, parasitology and women and the environment, and chapters in books on conservation biology.  She co-edited supplements of the Gardens' Bulletin Singapore that were dedicated to a biodiversity survey of the Central Nature Reserve published in 1997 and a comprehensive biodiversity survey of the Bukit Timah Nature Reserve published in 2019. She co-authored the Handbook on the Singapore Index on Cities' Biodiversity which was published in 2021. She obtained her M. Sc. from McGill University and her Ph. D. from Imperial College, London.
Jennifer Rae Pierce is Co-Founder and Head of Partnerships and Research of the Urban Biodiversity Hub (UBHub). She is a political ecologist with a planning and design background, holding graduate degrees in Environmental Science and Policy from CEU and also in Community and Regional Planning from Cornell University. She is now earning her PhD from UBC on urban biodiversity engagement. Her research focuses on how municipal governments around the world navigate their relationship with nature and people, including measurement and monitoring, justice, engagement, and framing of biodiversity conservation and sustainable lifestyles. She has recently been the technical lead on the development of the Urban Nature Index, as part of the consulting team for IUCN. Her other work includes technical expert consultancy on urban biodiversity for the Indonesia GEF-Sustainable Cities Impact Project with the World Bank Group, development of an online interface for the Urban Biodiversity Inventories framework for the USDN and research with the British Columbia Institute of Technology to calculate ecological footprints for several North American Cities.
Ingrid Coetzee is "Director: Biodiversity, Nature and Health at ICLEI – Local Governments for Sustainability - Africa Secretariat and ICLEI's global Cities Biodiversity Center. She has more than 30 years' experience in sustainability and governance, and before joining ICLEI in 2016, worked in national, subnational and city governments. Her work focuses on mainstreaming nature, its contributions to people, and nature-based solutions into urban planning and decision-making in cities and city regions thereby helping them become healthier, and more resilient and liveable places. She also serves as technical lead on ICLEI's biodiversity advocacy work, its contributions to the Decade of Ecosystem Restoration, and represents ICLEI and the local andsubnational government constituency on the Convention on Biological Diversity's Informal Advisory Group on Biodiversity Mainstreaming. Ingrid's expertise includes stakeholder engagement, facilitation, law reform, policy, and strategy development.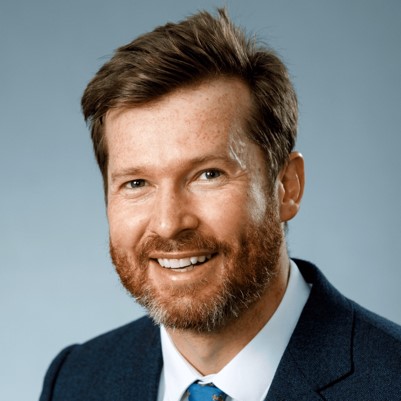 Russell Galt serves as Head of the IUCN Urban Alliance – a broad coalition of IUCN Members striving to bring cities into balance with nature. His role entails facilitating debate and knowledge exchange, catalysing projects and partnerships, and developing tools and knowledge products. From Brussels, Cape Town, Nairobi and Edinburgh, he has spent the last dozen years working internationally for the United Nations Environment Programme, South African National Biodiversity Institute and ICLEI – Local Governments for Sustainability. He holds an LLM in Natural Resources Law and Policy, a BSc (Hons) in Ecological Science and is currently pursuing an Executive MBA at the University of Edinburgh.