GPSC Global Online Series: Why Do Cities Need a Paris Agreement Compatible Climate Action Plan?
Cities are central to meeting some ambitious targets such as the Paris Agreement, Nationally Determined Contributions (NDCs) and the UN's Sustainable Development Goals (SDGs). As a result, an increasing number of cities are developing climate action plans and tracking their own locally determined contributions to these national and global goals. These plans lay out a strategy, including specific measures, to reduce GHG emissions and adapt to the impacts of climate change and their co-benefits, as well as identify the funding, institutional arrangements and human resources required for implementation. By becoming climate-smart and resilient, cities can avoid locking in development that encourages emissions and leaves the population vulnerable, while at the same time improving quality of life, safety and competitiveness.
C40's Climate Action Planning Framework has been developed and rolled out to support cities in developing climate action plans that are aligned with the objectives of the Paris Agreement. The objective of this session will be to highlight the importance of urban climate leadership and how cities are preparing to deliver a 1.5-degree Celsius pathway. A panel discussion between C40's climate action planning advisors from the cities of Sao Paulo in Brazil and Dakar in Senegal and World Bank Task Team Leaders will explore the challenges and opportunities for implementing these plans in order to achieve low-carbon and climate-resilient development patterns.
Peter Ellis,

Global Lead for Sustainable City Infrastructure and Services and Lead Urban Economist, World Bank
Michael Doust,

Director of the Measurement and Planning, C40
Nathalie Badaoui Choumar,

City Adviser for Sao Paulo, Brazil, C40
Simon Sambou,

City Adviser for Dakar, Senegal, C40
Horacio Cristian Terraza,

Lead Urban Specialist, World Bank
Isabelle Celine Kane,

Senior Disaster Risk Management Specialist, World Bank
Bios
Michael is C40's Director of the Measurement and Planning. In this role, he is responsible for C40's global climate action planning programs. Prior to joining C40, Michael worked for the Greater London Authority where he led the development of London's GHG inventory and was responsible for strategy, development and planning and review of Mayoral climate change programs. Previously, Michael worked for two other municipal authorities in the UK as well as the Department for Environment, Food and Rural Affairs. Michael is a Chartered Environmentalist and has a Master's degree in Environmental Change and Management from the University of Oxford.
Mr. Sambou serves as C40's City Advisor for Dakar, responsible for providing diversified technical assistance through the Climate Action Planning Program (CAP – Africa). He is supporting Dakar to develop a climate action plan compatible to the Paris Agreement and deliver mitigation and adaptation outcomes for inclusive low-carbon development. Prior to join C40, Simon worked as Assistant lecturer on climate change, land use dynamics and carbon accounting at the Institute of Environmental Sciences (ISE), Dakar's University. He has worked with the Catholic Relief Services (CRS) as a Program Officer coordinating the USAID's Learning Agenda Project "Climate Information Services Research Initiative (CISRI)" in Senegal where he also served as a consultant and Technical Advisor for the development of Green Climate Fund program preparation. Simon holds a Master's degree in physical geography, a Master's degree and PhD in Environmental Sciences at the Cheikh Anta Diop University of Dakar (UCAD).
Nathalie Badaoui Choumar is an expert in international cooperation for urban development, having worked for over 7 years in projects with local governments in Brazil and Latin America. Currently, she works at C40 Cities Climate Leadership Group where she oversees the delivery of technical assistance and advises the City of São Paulo in the development of its first Paris Agreement-compatible Climate Action Plan. Her previous experience includes managing technical assistance projects to enhance urban and metropolitan governance in Brazilian cities at UN-Habitat Regional Office for Latin America and the Caribbean and at the Government of the State of São Paulo. She has also worked as a researcher on metropolitan data at LSE Cities. Nathalie holds a BA in International Affairs from PUC -São Paulo, a MA in Urban Governance from Sciences Po Paris and a MSc in Local Economic Development from the London School of Economics and Political Science (LSE). She is a Portuguese native speaker and fluent in English, French and Spanish.
Peter Ellis is the Global Lead for Sustainable City Infrastructure and Services for the World Bank, based in Washington, D.C. He is also the Lead Economist for the Africa Urban and Disaster Risk Management Unit. Previously, he focused on the South Asia Region, where he led a regional analytic and lending activities, most notably in India, Pakistan, Sri Lanka and Bangladesh. He was based in Jakarta, Indonesia as coordinator for the urban and local government program, and has worked extensively on Russia, Central America and the Caribbean. His areas of expertise cover metropolitan area development, cities and climate change, local governance, decentralization, municipal finance, and housing markets. Before joining the World Bank, he was Senior Economist at Standard & Poor's. He holds degrees in Environmental & Geographical Sciences, Economics, and Urban Studies from the University of Cape Town, South Africa and the Massachusetts Institute of Technology, USA.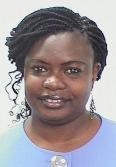 Isabelle Kane is a Senior Disaster Risk Management Specialist for the Africa Western and Central Region of the World Bank based in Dakar, Senegal. She has a PhD in Geography and Land Management and a Second-Degree Professional Master's in Risk Management from the University Jean Moulin Lyon in France. She joined the World Bank in October 2010 as Disaster Risk Management Specialist based in the Dakar office, Senegal. She has broad experience as Task Team Leader for complex infrastructure projects, resettlement programs and climate analytical work specifically in integrated urban floods risk management, coastal management, disaster preparedness and response. Before joining the World Bank Group, she worked for the United Nations System and the International Federation of Red Cross and Red Crescent societies as Disaster Preparedness Officer. Isabelle also worked for several municipalities in France (Fleurieux sur l'Arbresle and Sain Bel, in the Rhone Department) as Risk Manager.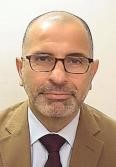 Horacio Terraza is the Lead Urban Specialist for the Latin American Region of the World Bank focusing on cities, urban infrastructure and resilience. During the previous 8 years he worked at the Inter-American Development Bank (IDB) as the Coordinator of the Emerging and Sustainable Cities Initiative (ESCI) and as Principal Water Specialist. Horacio has extensive experience in complex projects related to urban infrastructure and industrial pollution, implementing many of these within the framework of the principal international environmental protocols including: The Stockholm Convention on Persistent Organic Pollutants, the Convention on Climate Change and the Kyoto Protocol and the Montreal Protocol on Substances that Deplete the Ozone Layer. Horacio was trained as a mechanical engineer at the National University of La Plata in Argentina and holds a Master's in International Economics and International Relations from the Johns Hopkins University School of Advanced International Studies (SAIS).