GPSC Global Online Series: Bringing Nature to Cities
The Global Platform for Sustainable Cities (GPSC) is organizing a weekly online series focusing on how cities can leverage the COVID-19 pandemic's unprecedented disruption to facilitate a green recovery and improve their long-term urban sustainability.
The COVID-19 crisis has shown that the way cities are planned and built defines our quality of life and has highlighted the need for open green spaces in cities and access to urban nature. Urban biodiversity and ecosystem services are fundamental to economic activities and our well-being. The narrative around post COVID-19 recovery should be shaped by building green urban environments, integrating the value of ecosystem services into urban and territorial planning, as well as investing in nature-based solutions and green infrastructure to build climate resilient cities. Click on the names to download the presentations. 
Juergen Voegele,

Vice President for Sustainable Development, World Bank
Discussion and Reflections
Karin Kemper, 
Global Director, World Bank
Gretchen C. Daily,

Professor, Stanford Center for Conservation Biology
Closing Remarks
Sameh Wahba, 
Global Director, World Bank
Bios
Lena Chan
, Senior Director of the International Biodiversity Conservation Division, National Parks Board (NParks) of Singapore. Some initiatives that she has worked on include the development of the Singapore Index on Cities' Biodiversity, drafting of NParks' Nature Conservation Masterplan, supervising the Pulau Tekong Coastal Protection and Mangrove Enhancement project, overseeing the Bukit Timah Nature Reserves Comprehensive Biodiversity Survey, etc. Lena's current official duties cover being the National Focal Point for the Convention on Biological Diversity, a Governing Board member of the ASEAN Centre for Biodiversity, a member of the Biophilic Cities Network's Advisory Board, etc. She has published scientific papers on ecology, parasitology and women and the environment, and chapters in books on conservation biology. She obtained her M. Sc. from McGill University and her Ph. D. from Imperial College, London.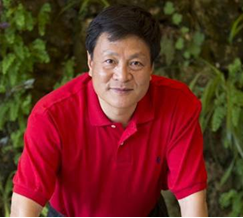 Kongjian Yu, Professor, Peking University College of Architecture and Landscape Architecture, Fellow of the American Society of Landscape Architects. He is the founder and Dean of the College of Architecture and Landscape Architecture at Peking University, China. He also founded Turenscape, an architecture and urbanism consultancy firm based in China which has won numerous international awards. Yu defines landscape and urban design as the "Art of Survival" and is well known for his ecological stance. His projects are highly commended due to their ecologically sound and culturally sensitive design. Through each project, Yu aims to reconstruct a site's ecological infrastructure in order to solve its environmental problems. His ecological approach to urbanism has been implemented in over 200 cities in China and abroad, and has had significant impact on national policies in China. Yu's publications include The Beautiful Big Foot, Landscape as Ecological Infrastructure and The Art of Survival. He received his Doctor of Design from Harvard's Graduate School of Design.
Gretchen C. Daily, Director of Stanford Center for Conservation Biology. She co-founded the Natural Capital Project, an international effort focused on achieving this integration through research, practical tools, and policy-oriented demonstrations in contrasting places around the world. Daily works extensively with private landowners, economists, lawyers, business people, and government agencies to incorporate environmental issues into business practice and public policy. Daily received her B.S., M.S., and Ph.D. in Biological Sciences from Stanford University. She is a member of the U.S. National Academy of Sciences, and serves on the boards of the Stockholm Resilience Center and The Nature Conservancy. She has published ~200 scientific and popular articles and her most recent books are The New Economy of Nature: The Quest to Make Conservation Profitable, with journalist Katherine Ellison, and Natural Capital:

Theory and Practice of Mapping Ecosystem Services, co-edited with several colleagues.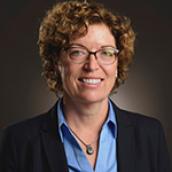 Karin Kemper is a Global Director for the Environment, Natural Resources and Blue Economy Global Practice at the World Bank. She has served in a range of functions at the World Bank, including most recently as the Senior Regional Advisor in the Office of the Vice President of the Latin America and Caribbean Region, covering a wide range of topics from sustainable development to infrastructure and natural resources management. Earlier, she was the Director of Climate Policy and Finance and she also held management positions in environment and water resources management in South Asia and the Latin America and Caribbean Regions. An institutional economist, she has published extensively on the economics of water resources management and has led studies on natural resources and environmental management worldwide. Dr. Kemper is a German national and holds a Ph.D. in Water and Environmental Studies and a B.Sc. in International Business Administration and Economics from Linköping University in Sweden.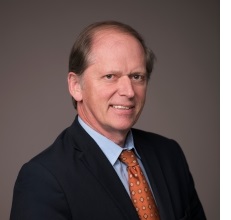 Juergen 
Voegele
,
World Bank Vice President for Sustainable Development
. He oversees the work of Global Practices and thematic groups that bring together the best expertise from across the World Bank Group and from partners, to help countries tackle their most complex challenges in the area of sustainable development. The practices under his responsibility include Agriculture and Food; Climate Change; Environment, Natural Resources and Blue Economy; Environmental and Social Framework Implementation Unit; Social Development; Urban, Disaster Risk Management, Resilience and Land; and Water. 
He 
holds a PhD in Agricultural Economics and a Master's in Agricultural Engineering from the University of Hohenheim, Germany.
Xueman Wang
, Senior Urban Specialist, World Bank. She leads World Bank's Global Platform for Sustainable Cities (GPSC) as well as the work on the design of the International Energy Efficiency Facility to promote green bonds. She was a team leader for the World Bank's Partnership for Market Readiness – a global program for supporting countries to prepare and implement carbon pricing scheme such as emissions trading and carbon tax. She has played a critical role in helping China develop national carbon market and was part of the core team that set up the largest carbon fund in the world in 2007. She was one of the lead authors for the World Bank flagship report 2010 World Development Report –"Development and Climate Change." She earned Master of Laws degrees at Wuhan University (Wuhan, China) and the Fletcher School of Law and Diplomacy of Tufts University.
Sameh Wahba, 
Global Director, Urban, Disaster Risk Management, Resilience and Land Global Practice, World Bank
.
The
Global Practice, which also covers territorial development, geospatial and results-based-financing issues, has a portfolio of close to $30 billion in commitments in investment projects, program-for-results and development policy lending, and about 450 staff. 
He
 holds a Ph.D. and 
Master's
 degree in urban planning from Harvard University, and a B.Sc. and M.Sc. in Architectural Engineering from Cairo University.