GPSC Conversation Series: Biodiversity Experts
Where
World Bank Headquarters, Washington, DC
Photo: Kids at Singapore Botanic Gardens 34 by Steel Wool CC BY-NC-ND 2.0
The Global Platform for Sustainable Cities (GPSC) cordially invites you to a BBL with city representatives and experts in urban biodiversity, natural capital accounting, and nature-based infrastructure. Natural environment plays an important role in shaping livability of a city. Urban natural assets, such as biodiversity, water, and green corridor provide a wide range of direct and indirect benefits to cities. These urban "green" and "blue" assets, including nature-based infrastructure, must be protected, enhanced and managed to maximize the benefits and support cities' green urban development.
This event brings together experts from Singapore, Edmonton, London, and Sao Paulo to share their expertise and experience in integrating biodiversity and natural capital accounting strategies into their planning processes to pursue long term urban sustainability.
Light lunch will be served
Chair
Sameh Wahba, Director, SURR, World Bank
Presenters
Dr. Lena Chan, Senior Director of the International Biodiversity Conservation Division,
National Parks Board of Singapore
Mr. Grant Pearsell, Director of the Urban Form and Corporate Strategic Development, City of Edmonton
Mr. Peter Massini, MCIEEM, Lead of Green Infrastructure Development, Greater London Authority
Mr. Rodrigo Pimentel Pinto Ravena, Chief of Staff of the Secretariat for Green and the Environment,
City of Sao Paulo
Discussants
Richard Weller, Professor, Chair of Department of Architecture, University of Pennsylvania
Xueman Wang, Senior Urban Specialist of the World Bank, GPSC Program Coordinator
Bios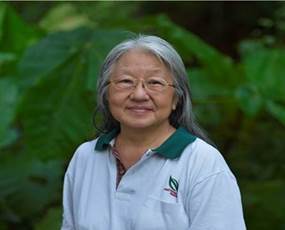 Dr. Lena Chan is the Senior Director of the International Biodiversity Conservation Division, National Parks Board (NParks) of Singapore. Some initiatives that she has worked on include the development of the Singapore Index on Cities' Biodiversity, drafting of NParks' Nature Conservation Masterplan, supervising the Pulau Tekong Coastal Protection and Mangrove Enhancement project, overseeing the Bukit Timah Nature Reserves Comprehensive Biodiversity Survey, etc. Her current official duties cover being the National Focal Point for the Convention on Biological Diversity, a Governing Board member of the ASEAN Centre for Biodiversity, a member of the Biophilic Cities Network's Advisory Board, etc. She has published scientific papers on ecology, parasitology and women and the environment, and chapters in books on conservation biology. She obtained her M. Sc. from McGill University and her Ph. D. from Imperial College, London.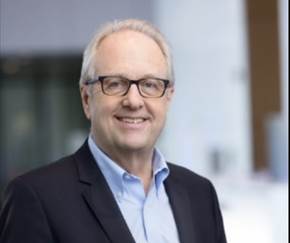 Mr. Grant Pearsell is a registered professional planner specializing in ecological planning and strategic policy development. Currently, he is the Director of Urban Analysis in the City Planning Branch at the City of Edmonton, Alberta, Canada. Grant has thirty-eight years of experience with planning and engineering projects focusing on environmental and biodiversity protection in rural and urban settings for non-profit organizations, corporations, and municipal government. Grant led award winning teams in the biodiversity and parks planning strategic functions at the City of Edmonton from 2002 until the present, and now leads a large data and analytics group of planners, engineers, scientists, and data scientists. He is the former Chair of the Alberta Land Trust Alliance and is one of the founders and former director with the Edmonton and Area Land Trust.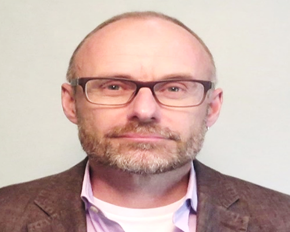 Mr. Peter Massini, MCIEEM is the Lead of Green Infrastructure Development, Enterprise & Environment at the Greater London Authority. Peter started his career with the London Wildlife Trust, managing nature reserves and campaigning to protect the city's wildlife. He subsequently worked for Natural England, the Government agency for the natural environment, where he had responsibility for strategic policy work for the London region; helping to formulate London's green infrastructure policy framework. He currently works for the Greater London Authority, managing policy and programs aimed at improving London's green spaces and greening London's built environment. He has a particular interest in understanding how to make the natural environment more relevant, by ensuring its many benefits are recognized as being an essential part of a liveable, resilient city.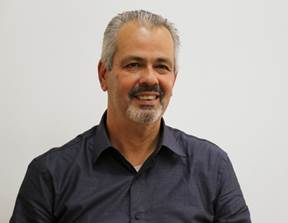 Mr. Rodrigo Pimentel Pinto Ravena is the Chief of Staff of the Secretariat for Green and the Environment. Since starting his public service in 1981, he held many positions, including serving on the Advisory Board in the Legislative Branch and working as an advisor to the First Secretariat of the City Hall. He is also the former Secretary of Infrastructure, the Administrative Secretary General and the Secretary of Secretariat for Green and the Environment. He holds a bachelor's degree in Economics from the Pontifical Catholic University of São Paulo and a degree from the University College of São Paulo Law School.
Meeting number (access code): 732 537 276  
Meeting password: whyDti3J
Call-in toll number (US/Canada): 1-650-479-3207
If you have any questions, please contact Yuna Chun: ychun1@worldbank.org
.