Cities on the Frontline: Metropolitan Resilience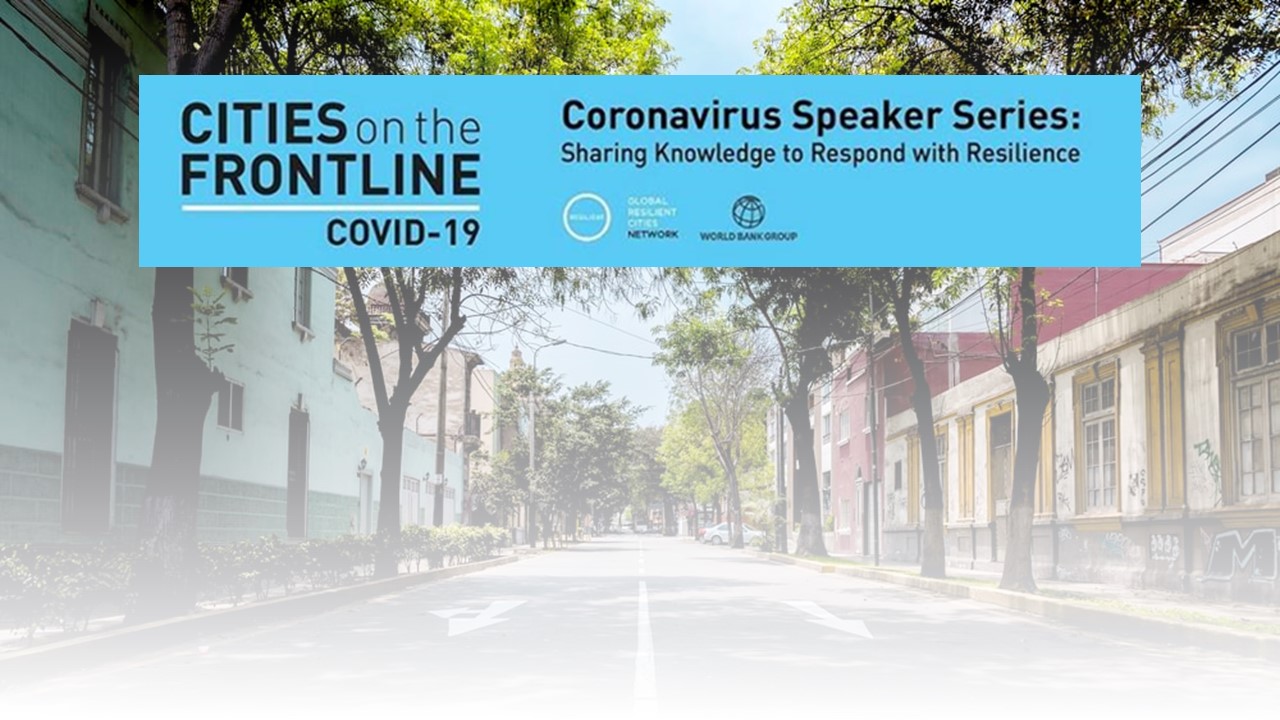 The 17th Session of Cities on the Frontline, jointly organized by Global Resilient Cities Network & the World Bank focuses on 'Metropolitan Resilience and how metropolitan areas have responded to the Covid19 crisis'. We will be joined by Mario Silva, Executive Director of the Metropolitan Planning Institute of Guadalajara, Xavier Tiana, Director of International Affairs at the Metropolitan Area of Barcelona and Octavi de la Varga, Secretary General of Metropolis.
Cities in the Frontline is jointly organized by the Global Resilient Cities Network and the World Bank City Resilience Program. For access to the previous sessions' materials, please see this page that is being updated regularly.
Questions about the Speaker's Series, additional registration requests, or related items can be directed to Nini Purwajati at info@resilientcitiesnetwork.org