Building Cities for All Through Inclusive Urban Design: Operationalization of Universal Accessibility
Celebrated every year, December 3rd is the International Day of Persons with Disabilities, a day to promote full and equal participation of persons with disabilities and to take action for the inclusion of persons with disabilities in all aspects of society and development. This year's theme is Building Back Better: toward a disability-inclusive, accessible and sustainable post COVID-19 World. Organized by the Inclusive Cities Knowledge Silo Breaker (KSB) at the World Bank, this session will focus on the principles and application of universal accessibility toward making cities inclusive for all. It will introduce the concept of universal accessibility, share experiences of inclusive urban designs in slum upgrading operations and discuss their relevance in post-conflict and disaster contexts. 
The program will feature experiences from the ground as below.  
The Vietnam Scaling up Urban Upgrading Project has responded to requests from clients in the 7 project cities of the Mekong Delta to position universal accessibility at the heart of slum upgrading. A very hands-on technical assistance was provided, including direct inputs to feasibility studies of the sub-investments under the urban upgrading program to incorporate aspects of universal accessibility, preparation of Urban Design Guidelines for Mainstreaming Universal Accessibility, conduct of virtual trainings for project cities, national ministries and project management units as well as the disabled/ aged beneficiaries and the organizations that support them. What started very small has turned into a national level agenda, particularly given the high rates of disability in the Mekong Delta due to the inter-generational congenital transfer of agent orange and the country's rapidly aging population facing a severe demographic shift.
The Iraq Emergency Operations for Development Project (EODP) aims to support the Republic of Iraq in the reconstruction of damaged infrastructure and the restoration of public services delivery in targeted municipal areas. Under the tenth component of EODP, the World Bank for the first time engages directly with the governorates to restore basic municipal infrastructure and services in the liberated areas. Under the principle of "Build Back Better", the project provides technical assistance and capacity building on designing sustainable, inclusive, and resilient infrastructure to convert an adversity into an opportunity through a forward-looking manner. By designing and reconstructing inclusive and universally accessible infrastructure, the project addresses diverse needs of the population due to the conflicts and uses infrastructure as a driver of creating jobs and restoring social cohesion.
Maitreyi B. Das, Practice Manager, World Bank
Application of Universal Accessibility and Inclusive Urban Design. Yuko Arai, Urban Specialist; Eliana Pires de Souza, Universal Accessibility Expert, ACCEPLAN
Relevance of Universal Accessibility in FCV Contexts. Mr. Hakam Moayad Youssef, Senior Engineer and Project Officer, Anbar Governorate, Iraq
Discussion
Ola Abu Alghaib, Manager of the UN Partnership with Disabilities, UNDP   
Language Interpretation
This online session will be hosted via Zoom and will feature Sign Language interpretation and closed captioning. Before the session, please be sure that your computer has the latest version of Zoom for the interpretation to function.
Bios
Mr. Hakam Moayad Youssef is a Senior Engineer in the Anbar Governorate in Iraq and is a specialist in project management. He has been working on Iraqi government-funded projects since 2009.  Mr. Hakam is also currently a project officer at the Anbar Project Management Team (PMT) for the World Bank financed Iraq Emergency Operation for Development Project (EODP) which aims to support the Republic of Iraq in the reconstruction of damaged infrastructure and the restoration of public services delivery of targeted municipal areas in Iraqi cities that were newly liberated from ISIS.  He is responsible for project management, procurement, and M&E aspects during project implementation. Mr. Youssef holds a master's degree in engineering.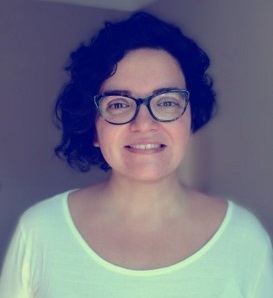 Eliana Pires de Souza. Urban planner and architect, specialist in the development of projects and studies for the inclusion of functional diversity in cities. She has acted as an international consultant for the development of urban programs, projects, regulations, policies, and strategies, with emphasis on the study, design, planning and monitoring of urban environments and transport infrastructures. Her experience includes projects for promoting sustainable development through disability, gender and ageing inclusion in Spain and other countries from Europe, Latin America and Asia. Member of Acceplan S.L.
Dr. Ola Abualghaib was appointed Manager of the Technical Secretariat of the UN Partnership of Persons with Disabilities at UNDP in August 2019. Ola has over twenty years of experience working on gender and disability in development including in fragile and crisis affected settings in the Arab States, Africa and Asia. Previous to her appointment in UNDP she has been the Director for Global Influencing and Research at Leonard Cheshire Disability in London, UK.  During the last 20 years she has worked with the UN system at global, regional and country level to support disability inclusive policies and programmes. She also served as the Vice Chair of the International Disability and Development Consortium (IDDC) and a board member of the Disability Rights Funds. Ola was recently featured in the Gender Equality Top 100 list of most influential people in global policy in 2019. She has a PhD on Social Protection from the University of East Anglia, UK.
Dr. Victor Santiago Pineda is the President of World Enabled and the Global Alliance for Accessible Technology and Environments (GAATES). He is a recognized leader in inclusive urban development and human rights. Dr. Pineda was appointed by US President Barak Obama to the Architectural and Transportation Barriers Compliance Board and serves as the Co-Chair of the Global Network for Disability Inclusive and Accessible Urban Development. He teaches as an Adjunct Professor in City & Regional Planning at University of California, Berkeley.  His research explores the theory and practice of inclusive development through urban policy, planning and design. Dr. Pineda's work helps improve equity-based outcomes in urban resilience, inclusion and sustainability. Previously he held positions as the UC Berkeley Chancellor's Postdoctoral Fellow, Fulbright-Hays Fellow, and Senior Research Fellow at the World Institute on Disability. He has received numerous grants and awards, including a National Science Foundation (NSF) Innovation research grant, Jefferson Award, and the AAPD Paul G. Hearne Leadership Award.  Dr. Pineda holds a Master's in City and Regional Planning from UC Berkeley, and a Ph.D. from the University of California, Los Angeles.
Yuko Arai is an Urban Specialist at the World Bank's Urban, Disaster Risk Management, Resilience and Land Global Practice. In her current role, she works primarily on urban development projects in East Asia, including the National Urban Development Project (NUDP) and City Planning Labs (CPL) Project in Indonesia. She leads the Global Review of Age-Ready Cities Advisory Services and Analytics Project and also co-leads the Vietnam Scaling up Urban Upgrading Project where she manages the work on universally accessible infrastructure in urban space. Prior to joining the World Bank, she was a private-sector urban planner based in the East Asia Region, working in Vietnam, Indonesia, Mongolia, Philippines and Thailand. She has experience working on a variety of spatial analytics, slum upgrading, urban development Master Plans, inclusive urban designs, land readjustment pilots, transit-oriented development, inter-city high-speed railway development, etc. She has also worked for capacity building projects for local officials on urban/ regional plan formulation and development control through writing manuals for use in training courses and lecturing in some of them. She holds master's degrees in Urban Planning from the University of Cambridge, UK and Civil Engineering (hydrology) from the University of Tokyo, Japan.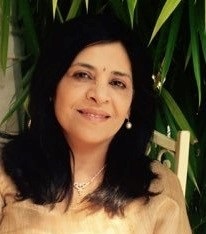 Maitreyi Bordia Das is the Practice Manager in the World Bank's Urban, Disaster Risk Management, Resilience and Land Global Practice. Based in Washington DC, she works on a set of issues that have to do with reducing inequality and exclusion. She has worked in both human development and infrastructure related areas at the World Bank. Of these, social protection, social development, health, urban development and water and sanitation stand out.
Maitreyi has led, and been part of, several research and policy initiatives. She was the lead author of the 2013 report, "Inclusion Matters: The Foundation for Shared Prosperity"; the 2015 publication, "Scaling the Heights: Social Inclusion and Sustainable Development in Himachal Pradesh" and most recently, "The Rising Tide: A New Look at Water and Gender". She started her career as a lecturer in St Stephen's College, University of Delhi, has been a MacArthur Fellow at the Harvard Center of Population and Development Studies and worked as advisor to the United Nations Development Program. She has a PhD in Sociology (Demography) from the University of Maryland. Before joining the World Bank, Maitreyi was in the Indian Administrative Service (IAS).