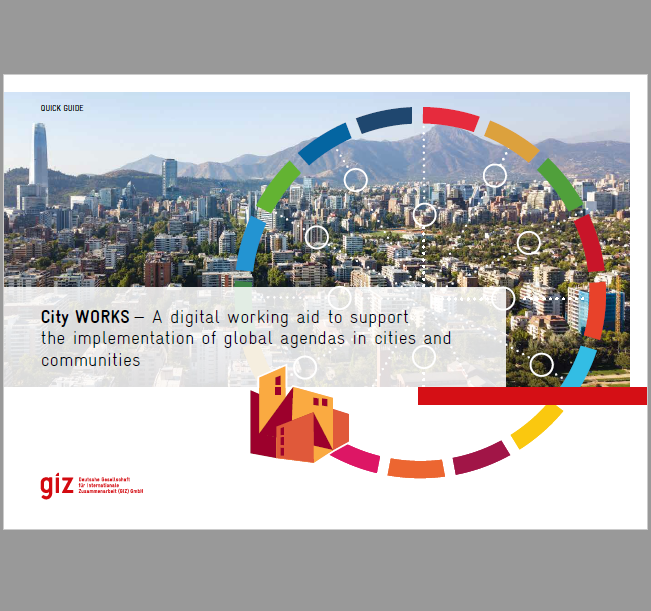 Published On

March 7, 2023

Author(s)

City WORKS
City WORKS
 is a web-based toolkit that aims to support the implementation of global agendas at the local level. It seeks to enable urban stakeholders in realising, analysing and tackling the implications of global agendas in their specific context and according to their needs. Offering a process-oriented approach, its corresponding steps and tools are meant to be easily integrated into typical planning cycles. In that way,
City WORKS
represents a compass for advisors and cities to overcome urban challenges and align local action with global agendas.
The City WORKS toolkit is designed in such a way that the steps and tools can be easily integrated into existing processes and adapted to context-specific needs. That is why City WORKS cannot and does not offer a one-size-fits-all solution. It is determined and influenced by a broad set of variables that can produce more than one result in every case. However, all steps, exercises and tools are properly explained. Before starting the localisation process, a careful preparation is needed. Additional aid is given through 'supporting activities' which accompany the different steps and phases.