Financing urban resiliency and low emission development in Asia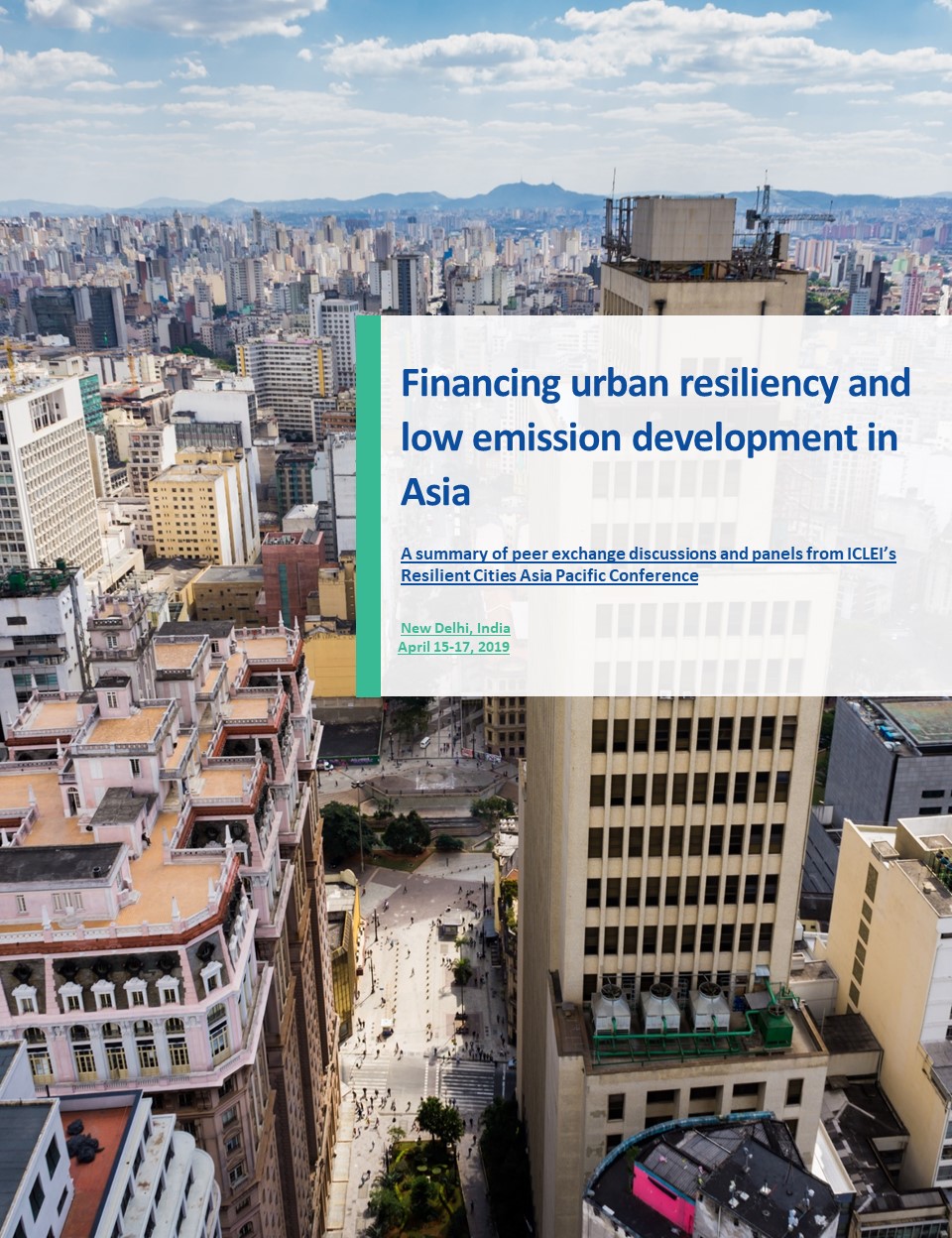 Country/City

Asia Pacific
Published On

April 15, 2019
This peer-to-peer workshop at the Resilient Cities Asia Pacific (RCAP2019) of the Global Platform for Sustainable Cities (GPSC) brings together representatives of some GPSC cities in Asia (Vijayawada, Jaipur, Mysore, and Melaka, including Alor Gajah Municipality and Hang Tuah Jaya Municipality) and other leading cities in India tackling climate change and implementing sustainable energy, with experts on finance. The aim is to present and explore relevant developments on accessing finance, and share experiences and lessons learned. It brings together city representatives and financial experts to share experience on how to access climate finance. What works? What is needed? How can we ease the process?
The main outcomes are: i) 
Enhanced understanding on how to catalyse local government action, enhancing capacity to select the appropriate finance mechanism and model for local projects; ii) 
Improved understanding of different types of financing, as an overview to mobilize resources; iii) 
Exploring how to pitch a project to finance institutions; and iv) 
Accessing information and knowledge on good practices and lessons learned in accessing finance.
Please click on the links below to download the presentations. 
Peer Exchange on Finance and Investable Climate Action – Program

Session A: Discussion on finance and climate action planning

 

 

Session B:

Peer exchange on access to funds and responding to challenges

 

Presenting city-level experiences on accessing finance, using examples of bankable projects including main challenges and lessons learned

Melaka-Malaysia Mr. Chandru Suparmaniam, CEO, Melaka Green Technology Corporation

Vijayawada - India

 Mr.  Koneru Sreedhar, Mayor, Vijayawada Municipal Corporation; and Mr. Chandrasekhar, Additional Commissioner, Vijayawada Municipal Corporation

Jaipur - India Mr. Rajiv Garg, Chief Engineer, Jaipur Municipal Corporation

Mysore - India Mr Ranjith Kumar A S, Assistant Executive Engineer, Urban Development Department, Government of Karnataka