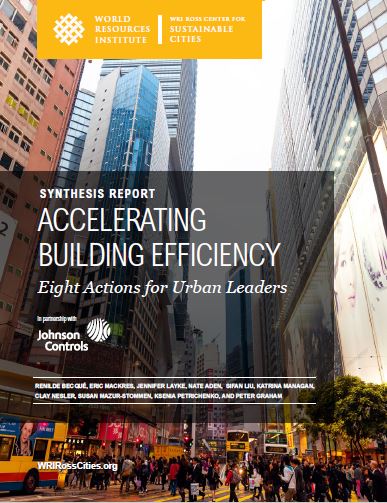 Country/City

Global

Topics

Efficiency
Published On

May 1, 2016

Author(s)

Renilde Becque, Eric Mackres, et al
Reference Source: WRI, Johnsons Control
With buildings responsible for 32 percent of global energy consumption and a quarter of CO2 emissions, there is a huge, under-tapped opportunity to create more sustainable cities through building efficiency. More efficient buildings can generate economic benefits, reduce environmental impacts and improve people's quality of life.
Developed in partnership with Johnson Controls, the report offers practical advice for city leaders, including eight clear and specific recommendations to unlock building efficiency. It presents a politically smart, common-sense approach that will help usher in a new era of better buildings suited for the 21st century.
Download the document here.