Webinar 20: Nature Based Solutions in Cities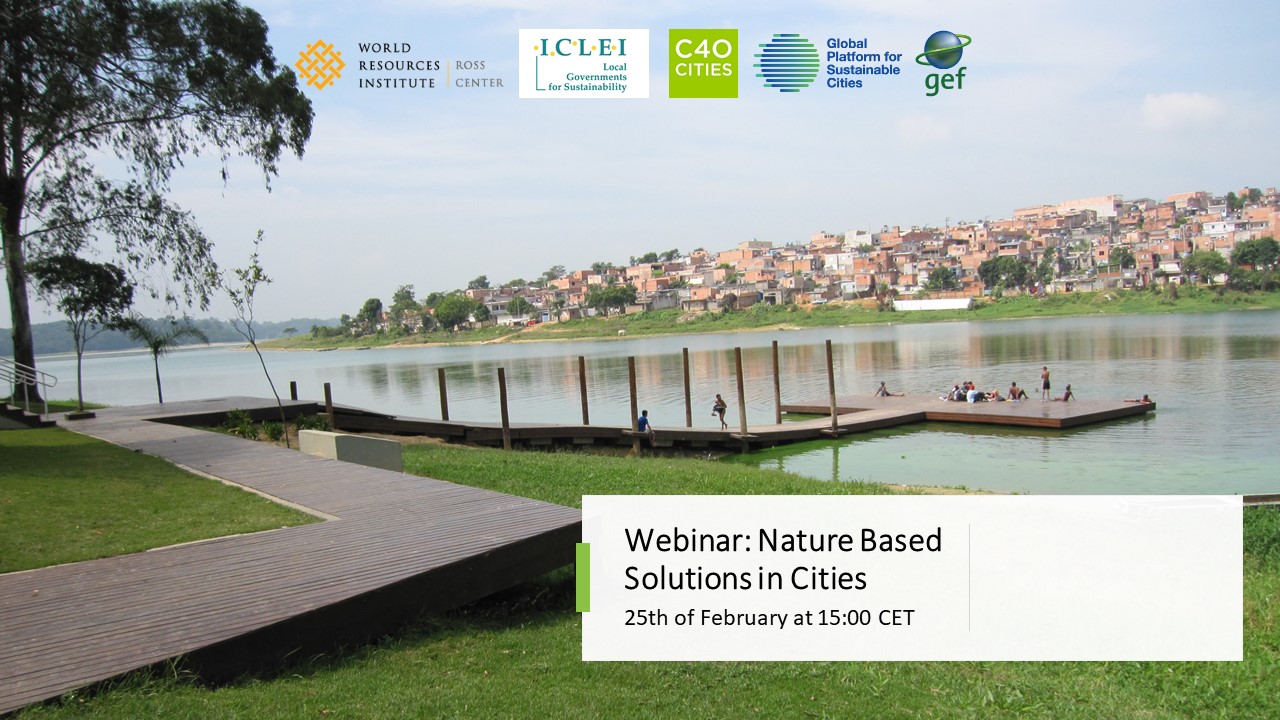 Dealing with a changing climate and ongoing urbanization including loss of forest and natural land; there has been a further call for nature-based solutions in the development of urban areas. For achieving a healthy and livable city we need to consider a city that provides ecosystem services and a healthy natural environment, thereby offering a range of social, ecological and economic benefits. After all, as people we are part of urban ecosystem or "ecopolis". This webinar we discussed about:
- The city in its natural landscape.
- What are nature-based solutions?
- Water-Sensitive urban design.
- Nature-Base Solution for developing climate resilient pathways.
- Applications in practice: case of Sao Paulo.
Click on this link to acces all GPSC Resource Team Webinars.