Integrating Biodiversity, Climate and Land Management: Examples from the GPSC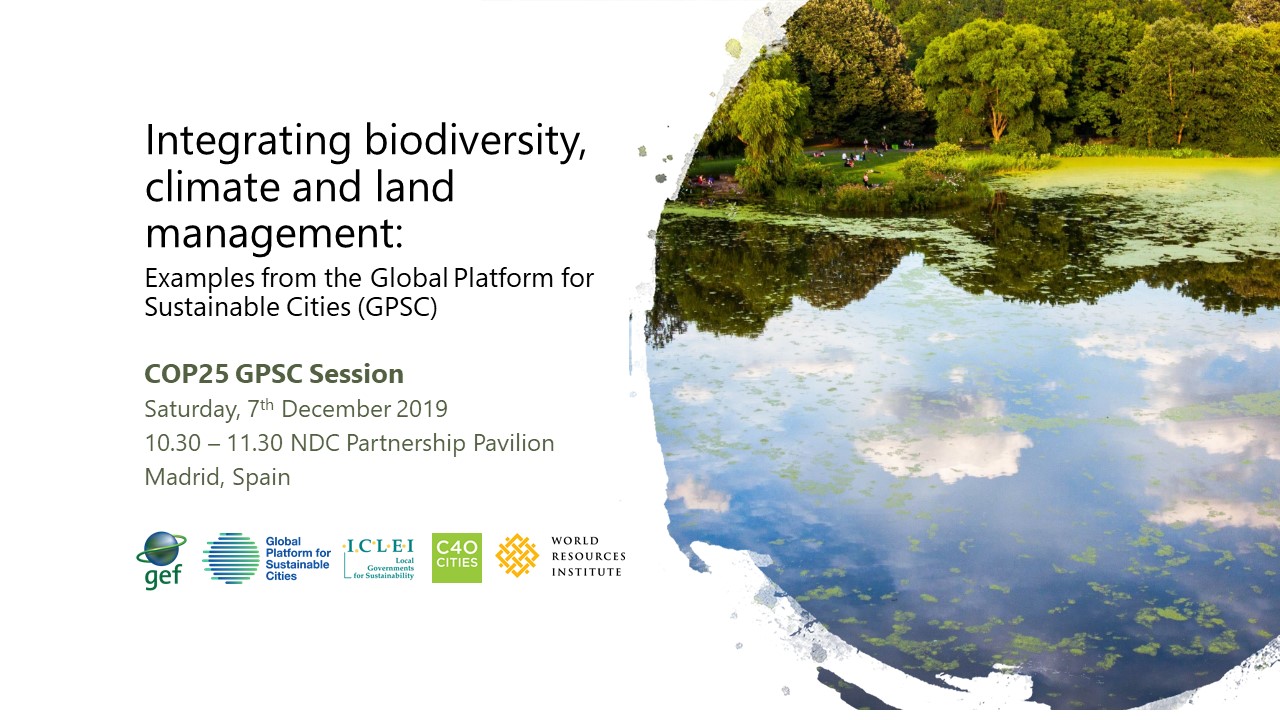 This session focussed on the synergies of integrating biodiversity, climate change and land management into urban planning in cities. During the session, climate, biodiversity and land management experts presented the latest feedback on the role of local and subnational governments emerging from ongoing and recently concluded negotiations.
An update on the latest development of the Global Platform for Sustainable Cities (GPSC) was followed by a conversation focusing on the urgency in adopting an integrated approach to urban sustainable planning, and how this could be approached looking at protecting biodiversity and adopting conscious land management policies with strong relevance to delivering Nationally Determined Contributions (NDCs) as well as National Adaptation Plans. Experiences, lessons learned, new and emerging opportunities were shared to help city representatives and key stakeholders to move forward towards integrated urban approaches. 
You can download the agenda here.
You can see the session here.