GPSC Webinar Series: Bringing Nature to Cities. Unlocking Finance for Nature
Introduction
While nature underpins every human activity and aspiration, from food production to health and well-being, we continue to see it deteriorating at an accelerating rate. To address biodiversity loss and meet the climate targets, there needs to be a transformational shift to "green" financial instruments and close the financing gap in investments. The session featured innovative modalities to boost investment for biodiversity and nature-based adaptation to climate and explore opportunities for governments and the private sector. Panelists discussed private sector financing for nature and specific examples on bond instruments and also how to leverage forest carbon market to finance nature.

 
Valerie Hickey, Practice Manager,

World Bank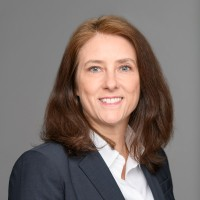 Irina Likhachova is a Senior Operations Officer with IFC Climate Business Department. She is leading market research and policy work to develop biodiversity finance business and products to incentivize private sector investment in nature-based solutions and projects with biodiversity co-benefits and to increase private sector investment in climate change mitigation and adaptation across emerging markets. Ms. Likhachova is a lead author and project manager of IFC's reports "
Green Buildings: a Finance and Policy Blueprint for Emerging Markets
" (2019), "
Ctrl-Alt-Del: a Green Reboot for Emerging Markets
" (2020), and "Supercharged: the Case for Investing in Battery Storage for Emerging Markets" (forthcoming). She is a contributing author to the World Bank Group reports
"Mobilizing Private Finance for Nature"
(2020), "
Unlocking Nature-Smart Development: an Approach Paper on Biodiversity and Ecosystem Services
" (2021), 
and "
World Bank Group Climate Change Action Plan 2021-2025: Supporting Green, Resilient, and Inclusive Development
" (2021). Over the last year Ms. Likhachova represented IFC in the global multistakeholder process to develop the Taskforce on Nature-related Financial Disclosures (TNFD) and currently represents IFC in the TNFD Forum to support the development of a risk management and disclosure framework for organizations to report and act on evolving nature-related risks.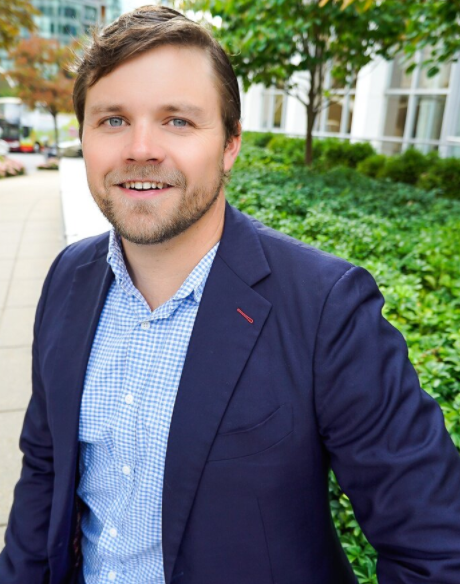 Seth Brown'
s background includes serving 5 years in the US Army as a platoon leader, convoy commander in Afghanistan, and a General's Aide-de-camp. In graduate school, he worked with the Economic Bureau of the Department of State and at The Reinvestment Fund, a Community Development Financial Institution in Philadelphia. Driven by a desire to solve complex problems, he joined Quantified Ventures in 2017 to improve the health of people, communities, and the planet by unlocking capital for outcomes-based solutions. Seth leads the Forestry and Land Use practice, enabling land managers, private landowners, conservationists, and governments to take on ambitious projects to better protect and share their resources. He has an MBA and MPP from Duke University.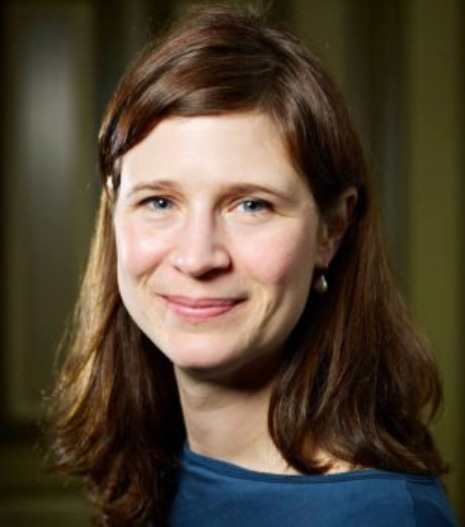 Dr. Helen Toxopeus is an assistant professor at Utrecht School of Economics on business, finance & sustainability. She led the work on business models and finance for urban nature-based solutions in the EU Horizon 2020 NATURVATION project between 2017 – 2021. Her work focuses on sustainable finance, sustainable business models, circular economy and urban nature-based solutions. She received her PhD from Erasmus School of Economics and is an associate of the Sustainable Finance Lab.
Guoaiang Qian
is Deputy General of SinoCarbon, one of the leading consulting company in China focusing on climate policies and carbon market. Mr. Qian is an ETS specialists and recognized expert on climate policy, with one of the most extensive records of directly supporting ETS designing both at the pilot and national level in China. He is currently managing a portfolio of key climate and ETS related projects for a wide variety of clients, including national and local governments, SOEs and international organizations and foundations.
Mr. Qian was a diplomat and worked in the Department of Treaty and Law of the Chinese Ministry of Foreign Affairs, and actively took part in all the key international climate negotiations during 2005 and 2011. He participated in the formulation of a number of key climate policies in China, including China's national Climate Change Programme, China's Initial National Communication to UNFCCC, Measures for the Management of Trading of Voluntary Emission Reduction Projects, the Administrative Rules on Managing the Operation of CDM Projects in China and its follow up amendments, as well as the Administrative Rules on Managing the CDM Fund in China, etc. Mr. Qian served as Member of UNFCCC Joint Implementation Supervisory Committee, Board Director of the Gold Standard Foundation, and Senior Advisor of Carbon Finance to International Finance Corporation (IFC).
Valerie Hickey is Practice Manager of the World Bank Group's Environment and Natural Resources Global Practice. Valerie joined the World Bank as a technical specialist in East Asia and the Pacific, working on biodiversity projects in Cambodia, China and Lao, and on environmental safeguards. Valerie has since worked across the Bank's regions providing design and implementation support to a variety of operations, including in fragile states, where she led the Bank's environment portfolio in Haiti following the earthquake in 2010. As chair of the biodiversity and wildlife crime communities of practice, Valerie convenes the Bank's deep technical expertise in pursuit of providing policy advice and implementation support to improve the role of natural resource management in poverty alleviation and green growth. Valerie represents the World Bank in international conventions related to biodiversity. Valerie holds a Ph.D. in Environmental Science and Policy from Duke University and a Master of Arts in negotiations from Notre Dame.