GPSC Webinar Series. Bringing Nature to Cities: Integrating Nature and Biodiversity into Land Use and Ecological Planning
Urban nature and biodiversity are crucial for achieving sustainability, resilience, and equity in cities. Yet, urban planning traditionally occurs without much consideration of them. In this session, City of São Paulo and Singapore shared their approaches to integrating urban biodiversity into ecological planning. The GPSC presented a new report 
"Urban Nature and Biodiversity for Cities"
 and its initiative –
 C4B: Cities4Biodiveristy.
Gretchen C. Daily, Professor, Stanford Center for Conservation Biology
Anne Guerry, Chief Strategy Officer, Stanford's Natural Capital Project 
Richard Weller, Meyerson Chair of Urbanism, University of Pennsylvania
Rodrigo Pimentel Pinto Ravena, Chief of Staff 

of the Secretariat for Green and the Environment

, São Paulo, Brazil
Lena Chan, Senior Director, National Parks Board, Singapore
Moderator
Xueman Wang,

 Senior Urban Specialist, World Bank
Introduction by
Sameh Naguib Wahba, 

Global Director, Urban, Disaster Risk Management, Resilience and Land Global Practice, World Bank
Gretchen C. Daily, Co-founder and Faculty Director of the Stanford Natural Capital Project, Director of Stanford Center for Conservation Biology. The Natural Capital Project is a global partnership whose goal is to integrate the values of nature into planning, policy, finance, and management. Daily's work is focused on understanding human dependence and impacts on nature and the deep societal transformations needed to secure people and nature. Daily received her B.S., M.S., and Ph.D. in Biological Sciences from Stanford University. Daily is a fellow of the U.S. National Academy of Sciences, the American Academy of Arts and Sciences, and the American Philosophical Society. She has received numerous international honors including the 2020 Tyler Prize. She has published several hundred scientific and popular articles and a dozen books.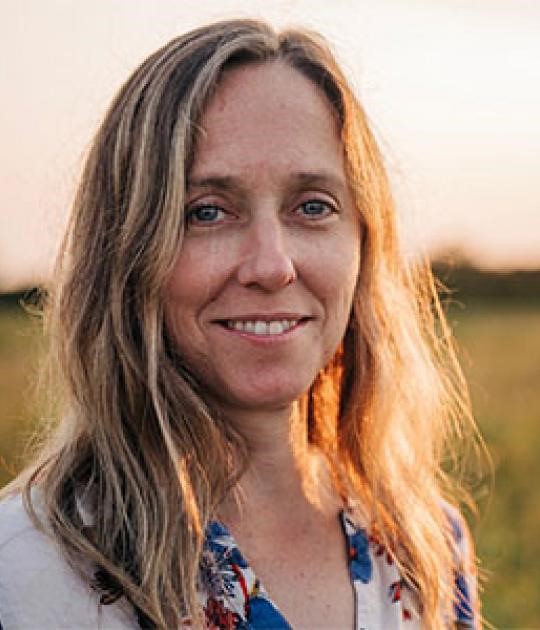 Anne Guerry, Chief Strategy Officer and Lead Scientist of Stanford's Natural Capital Project and Senior Research Associate at the Stanford Woods Institute for the Environment. She spearheads the Natural Capital Project's Sustainable Livable Cities program, leads the team's marine and coastal work, and charts strategic directions for the global partnership. She works to advance scientific understanding of nature's benefits, create practical tools and approaches to use that understanding to inform decisions, and partner with leaders around the world to improve outcomes for people and nature. She has published over 60 peer-reviewed articles and other publications. Formerly, she served as a National Research Council fellow at NOAA's Northwest Fisheries Science Center in Seattle. She is currently an International Advisor for Natural Capital Singapore and a Science Advisor for the US National Ocean Protection Commission. She received her Ph.D. in Zoology from Oregon State University, her M.S. in Wildlife Ecology from the University of Maine, and her B.A. in English and Environmental Studies from Yale University.
Richard Weller is the Meyerson Chair of Urbanism and Professor and Chair of Landscape Architecture and co-executive director of the McHarg Center at the Weitzman School of Design at the University of Pennsylvania. In both 2017 and 2018 he was voted by the Design Intelligence Survey as one of North America's "most admired" teachers. In over 30 years of practice he has worked simultaneously as an academic and a consultant specializing in the formative stages of design and planning projects ranging across all scales. Weller's recent research concerns global flash-points between biodiversity and urban growth as documented in the web-based publication 'Atlas for the End of the World' and the 'The Hotspot Cities Project'. His current project is a feasibility study into the concept of a 'World Park'. Weller has 6 books to his name, and over 100 academic papers and his work has been covered in the popular press by Scientific American and National Geographic.
Rodrigo Pimentel Pinto Ravena, Chief of Staff of the Secretariat for Green and the Environment, São Paulo, Brazil. Since starting his public service in 1981, he held many positions, including serving on the Advisory Board in the Legislative Branch and working as an advisor to the First Secretariat of the City Hall. He is also the former Secretary of Infrastructure, the Administrative Secretary General and the Secretary of Secretariat for Green and the Environment. He holds a bachelor's degree in Economics from the Pontifical Catholic University of São Paulo and a degree from the University College of São Paulo Law School.
Lena Chan, Senior Director of the International Biodiversity Conservation Division, National Parks Board (NParks) of Singapore. Some initiatives that she has worked on include the development of the Singapore Index on Cities' Biodiversity, drafting of NParks' Nature Conservation Masterplan, supervising the Pulau Tekong Coastal Protection and Mangrove Enhancement project, overseeing the Bukit Timah Nature Reserves Comprehensive Biodiversity Survey, etc. Some of Lena's current official duties cover being the National Focal Point for the Convention on Biological Diversity, Co-Chair of the World Economic Forum's Global Commission on BiodiverCities by 2030, a Governing Board member of the ASEAN Centre for Biodiversity, Co-Chair of the Local Governments for Sustainability's (ICLEI's) CitiesWithNature Knowledge & Research Hub, a member of the Biophilic Cities Network's Advisory Board, a member of the Asia-Pacific Centre for Environmental Law Advisory Committee. She has published scientific papers on ecology, parasitology and women and the environment, and chapters in books on conservation biology. She obtained her M. Sc. from McGill University and her Ph. D. from Imperial College, London.
Xueman Wang
, Senior Urban Specialist, World Bank. She leads World Bank's Global Platform for Sustainable Cities (GPSC) as well as the work on the design of the International Energy Efficiency Facility to promote green bonds. She was a team leader for the World Bank's Partnership for Market Readiness – a global program for supporting countries to prepare and implement carbon pricing scheme such as emissions trading and carbon tax. She has played a critical role in helping China develop national carbon market and was part of the core team that set up the largest carbon fund in the world in 2007. She was one of the lead authors for the World Bank flagship report 2010 World Development Report –"Development and Climate Change." She earned Master of Laws degrees at Wuhan University (Wuhan, China) and the Fletcher School of Law and Diplomacy of Tufts University.
Sameh Wahba, Global Director, Urban, Disaster Risk Management, Resilience and Land Global Practice, World Bank. The Global Practice, which also covers territorial development, geospatial and results-based-financing issues, has a portfolio of close to $30 billion in commitments in investment projects, program-for-results and development policy lending, and about 450 staff. He holds a Ph.D. and Master's degree in urban planning from Harvard University, and a B.Sc. and M.Sc. in Architectural Engineering from Cairo University.