GPSC Peer to Peer Exchange: A Living Lab for Sustainability and Innovation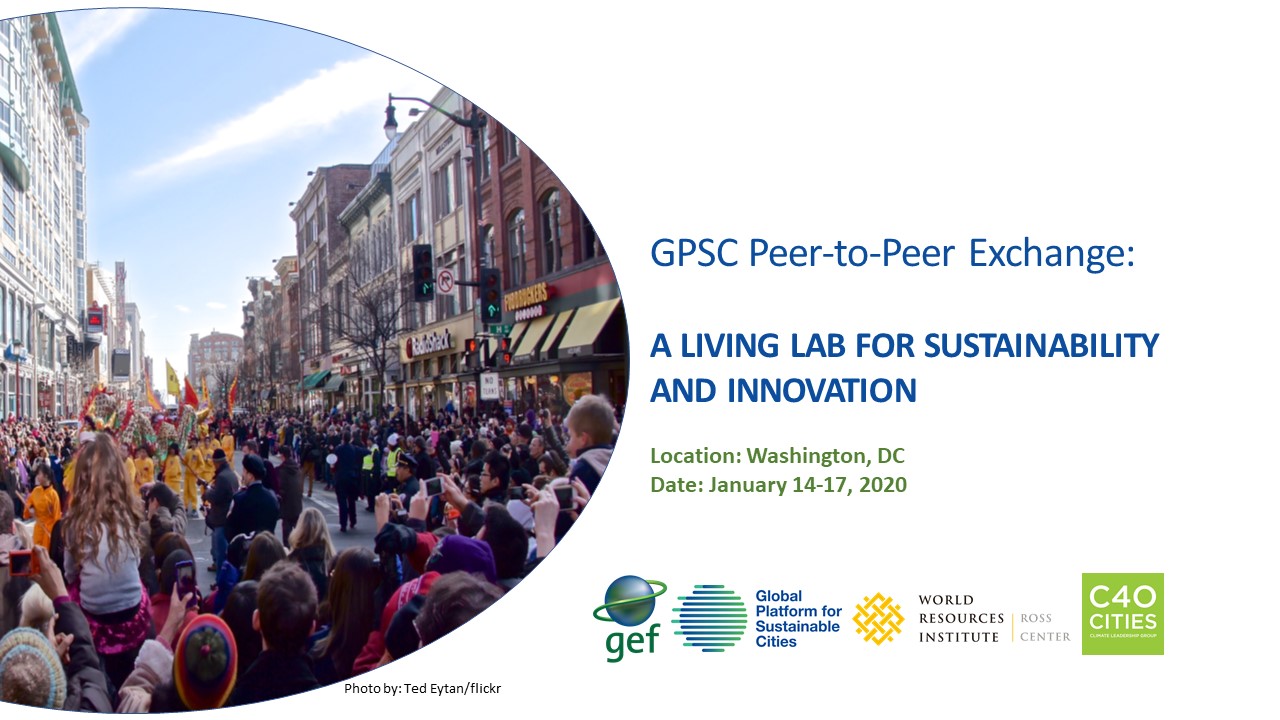 SC-IAP cities will  convene in Washington, DC to learn about some of the groundbreaking work taking place across the District as it strives to become more sustainable. Participants will have an opportunity to share experiences from their own city and learn from peer cities. Additionally, SC-IAP cities will attend the annual two-day conference, Transforming Transportation, co-hosted by the World Bank and EMBARQ, the sustainable urban mobility initiative of WRI Ross Center for Sustainable Cities. The theme for Transforming Transportation 2020 will be "Connecting People for Sustainable Growth.
Learning objectives:
•  Discover the innovative approaches the District has taken to increase sustainability across the city
•  Learn how the District has used integrated urban planning to promote sustainability
•  Share experiences and lessons learned from SC-IAP cities
•  Contextualize and apply learning to participant's respective city
Download the final peer exchange report on sustainability and innovation.