GPSC Global Online Series: How Built Environment Influences Physical and Mental Well-being of Urban Residents
The Global Platform for Sustainable Cities (GPSC) is organizing a weekly online series focusing on how cities can leverage the COVID-19 pandemic's unprecedented disruption to facilitate a green recovery and improve their long-term urban sustainability.
Managing multi-dimensional urban health issues is not a new challenge for cities, but the recent COVID-19 pandemic reiterates the criticality of health-focused urban planning and management in making cities livable, sustainable, and competitive. In fact, over the last decades many institutes and cities have developed guidelines, toolkits, and policies and have launched policy initiatives with a special focus on urban health, along with accumulated results from empirical studies. However, going through an unexpected health crisis across the globe, cities often faced difficulties in adopting and implementing existing guidelines and programs on the ground and lack an operational framework that would help them unlock potential investments in promoting the healthy cities to move forward. The World Bank is currently working on developing an operational framework that facilitates the mainstreaming of health perspectives into urban planning and development process.
Opening Remarks
Maitreyi B. Das, 
Practice Manager, World Bank
Presenters
Discussants
Maitreyi B. Das,
Practice Manager, World Bank
Harvey Neo, Senior Fellow and Head of Programme,

Singapore University of Technology and Design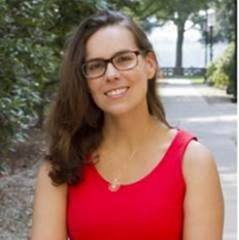 Mariana Arcaya's work, at the intersection and public health and urban planning, explores dynamic relationships between place and health. Mariana's scholarly research investigates how the environment -including built, social, and economic conditions affects health. Reciprocally, she also explores how health shapes socioeconomic outcomes for individuals and communities. Her applied and translational research on the social determinants of health tackles the ways in which urban policy and planning decisions shape health risk factors. In both her scholarly and applied work, Mariana maintains a focus on health disparities, social justice, and environmental sustainability. Methodologically, she uses quantitative approaches, including multilevel modeling, spatial statistics, and latent variable modeling, to better understand place and its effect on health. Prior to joining the EPP faculty, Mariana completed a post-doctoral fellowship at the Harvard Center for Population and Development Studies. She holds a Doctorate of Science from the Harvard School of Public Health, and a Master of City Planning from DUSP. Mariana's professional work experience includes instituting and managing a Public Health Division within Metropolitan Boston's regional planning agency, designing and overseeing the implementation of municipal-level healthy urban planning strategies, and developing a Health Impact Assessment program at the Harvard Center for Population and Development Studies.
Bin Jiang is a tenured associate professor in the Department of Architecture at the University of Hong Kong. He has a PhD from the University of Illinois and is an advocate of the "Healthy City & Healthy Landscape" campaign in East Asia. Trained as a landscape architect with a background in design, humanity, and environment psychology, Jiang's expertise includes the impacts of built environments on human health and wellbeing, environmental justice and security, and landscape empowerment of deprived communities. Jiang's current research projects include 1) impacts of the built environment characteristics on public housing residents' suicide rate and health status, 2) interactive impacts of acoustic and visual environments on urban dwellers' mental health, 3) impacts of freeway landscapes on drivers' performance and mental states, and 4) using fMRI to investigate human brain activation in response to visual landscapes.
Harvey Neo's research focuses on critical urban studies, citizen urban science and policy-making as well as nature-society interactions. Previously an Associate Professor of Geography at the National University of Singapore, he has won multiple teaching and research excellence awards and taught courses on urban development, resource geography, environmental politics and nature/society issues. Harvey is an Associate Editor, Regional Studies, Regional Science (published by the Regional Studies Association and Taylor & Francis) and Member of the International Editorial Advisory Board, Geographies of Justice and Social Transformation Book Series (published by University of Georgia Press). Since 2013, he has been one of the editors of the leading geography-oriented, multidisciplinary journal, Geoforum. 
At the LKYCIC, Harvey leads the Cities Cluster Research on "The Future of Asian Cities". Amongst other things, he is interested in how a citizen-centric urban science can be practised, and sustained in tandem with "big data", and in so doing, how it can influence urban policies positively. The future of such citizen urban science will be studied across several Southeast Asian cities, including Phnom Penh, Jakarta and Manila. Harvey is also developing a research program on "urban sustainability" at the LKYCIC, focusing on the issues of water, food and energy.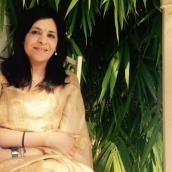 Maitreyi Bordia Das
 is the Practice Manager in the World Bank's Urban, Disaster Risk Management, Resilience and Land Global Practice. Based in Washington DC, she works on a set of issues that have to do with reducing inequality and exclusion. She has worked in both human development and infrastructure related areas at the World Bank. Of these, social protection, social development, health, urban development and water and sanitation stand out.
Maitreyi has led, and been part of, several research and policy initiatives. She was the lead author of the 2013 report, "Inclusion Matters: The Foundation for Shared Prosperity"; the 2015 publication, "Scaling the Heights: Social Inclusion and Sustainable Development in Himachal Pradesh" and most recently, "The Rising Tide: A New Look at Water and Gender". She started her career as a lecturer in St Stephen's College, University of Delhi, has been a MacArthur Fellow at the Harvard Center of Population and Development Studies and worked as advisor to the United Nations Development Program. She has a PhD in Sociology (Demography) from the University of Maryland. Before joining the World Bank, Maitreyi was in the Indian Administrative Service (IAS).