Cities on the Frontline: Waste Management in Crisis and Recovery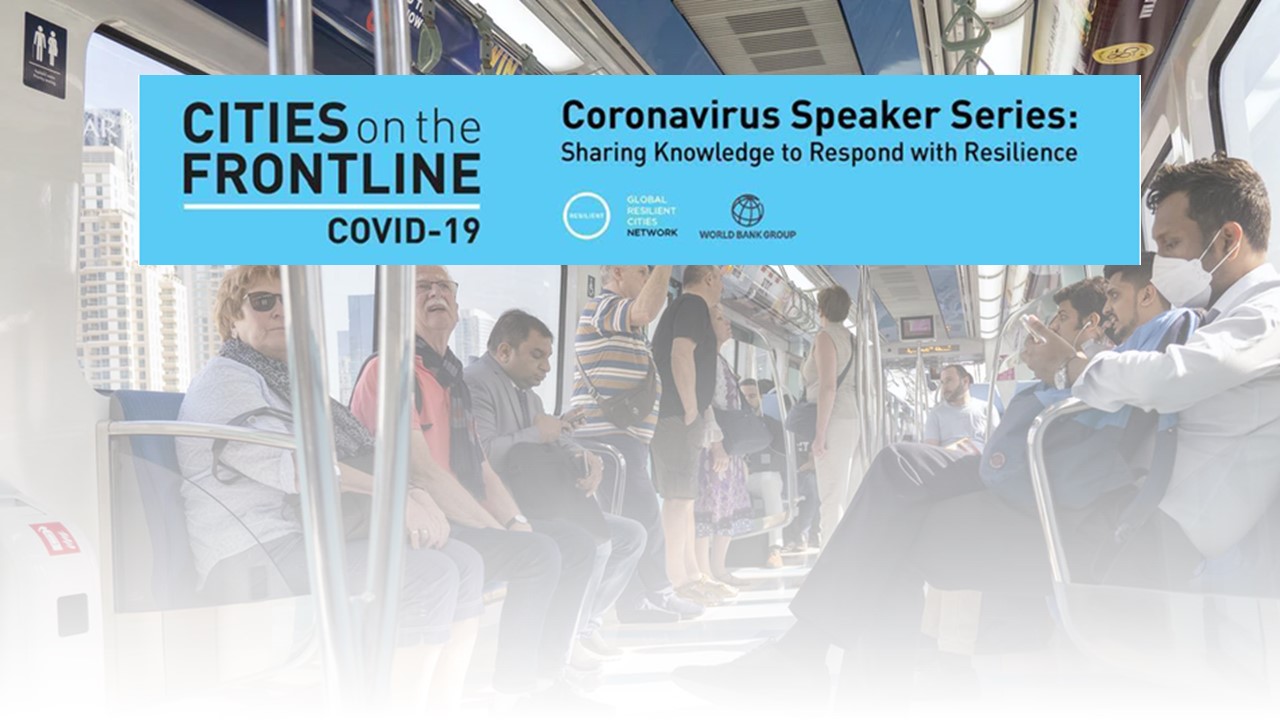 Welcome to the 13th edition of our Speakers Series on Cities on the Frontline, analyzing how cities around the world are responding to Covid-19. During this session we will discuss the implications of COVID19 for waste management.  Dr. Jenna Jambeck, Full Professor in the College of Engineering at the University of Georgia will share her reflections on the waste we generate during the crisis and the unique opportunity for cities to rethink waste management. Lakshmi Narayanan, Co-Founder of Kagad Kach Patra Kashtakari Panchayat (KKPKP) and SWaCH Pune Seva Sahakari Sanstha (SWaCH), will discuss the Covid-19 impacts on the waste management system in Pune, India; the impact on waste pickers and the importance of pro-poor public private partnerships for strengthening waste management systems.
Cities in the Frontline is jointly organized by the Global Resilient Cities Network and the World Bank City Resilience Program. For access to the previous sessions' materials, please see this page that is being updated regularly.
Questions about the Speaker's Series, additional registration requests, or related items can be directed to Nini Purwajati at info@resilientcitiesnetwork.org