Cities on the Frontline: Migrants and Refugees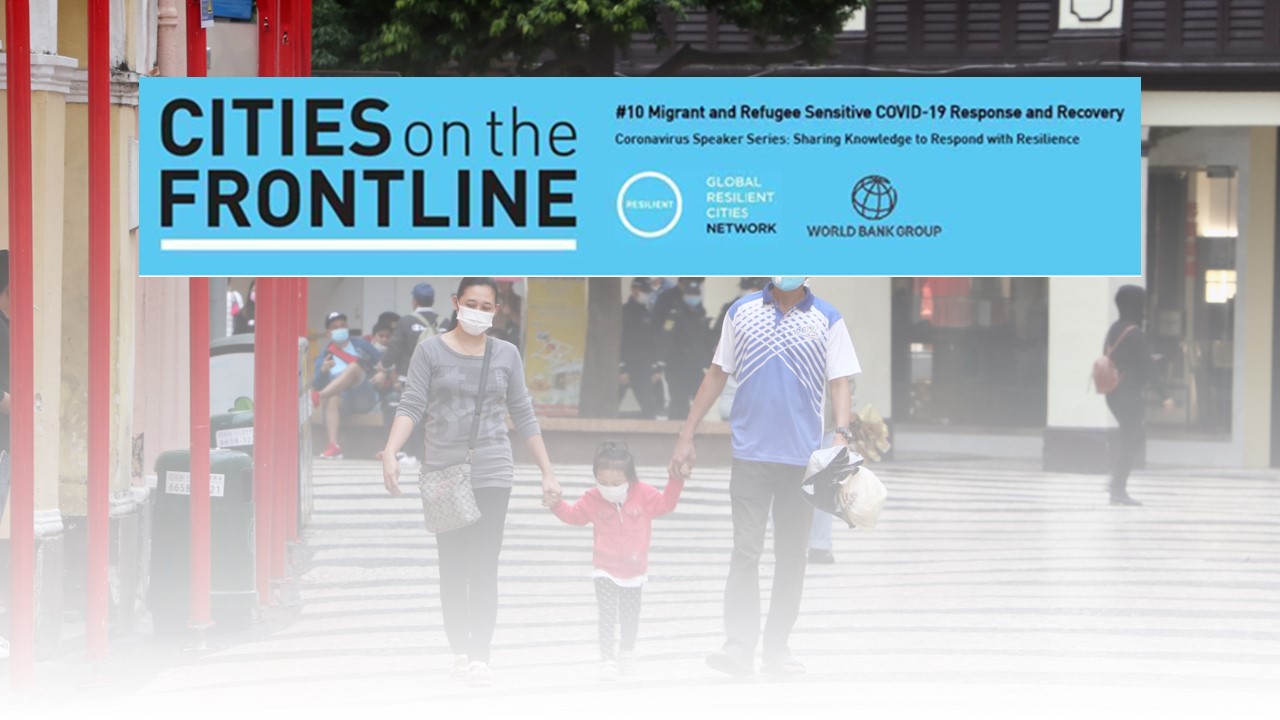 Welcome to the 10th edition of our Speakers Series on Cities on the Frontline, analyzing how cities around the world are responding to Covid-19. This session explores how cities have considered migrants and refugee communities in their response and recovery planning. Along with Vittoria Zanuso, Executive Director of the Mayors Migration Council, we will be joined by Nora Preciado, Director, Immigrant Affairs of Los Angeles, and Samer Saliba, Urban Technical Advisor, International Rescue Committee who will showcase examples from the Global North and Global South.
Cities in the Frontline is jointly organized by the Global Resilient Cities Network and the World Bank City Resilience Program. For access to the previous sessions' materials, please see this page that is being updated regularly.
Questions about the Speaker's Series, additional registration requests, or related items can be directed to Nini Purwajati at info@resilientcitiesnetwork.org